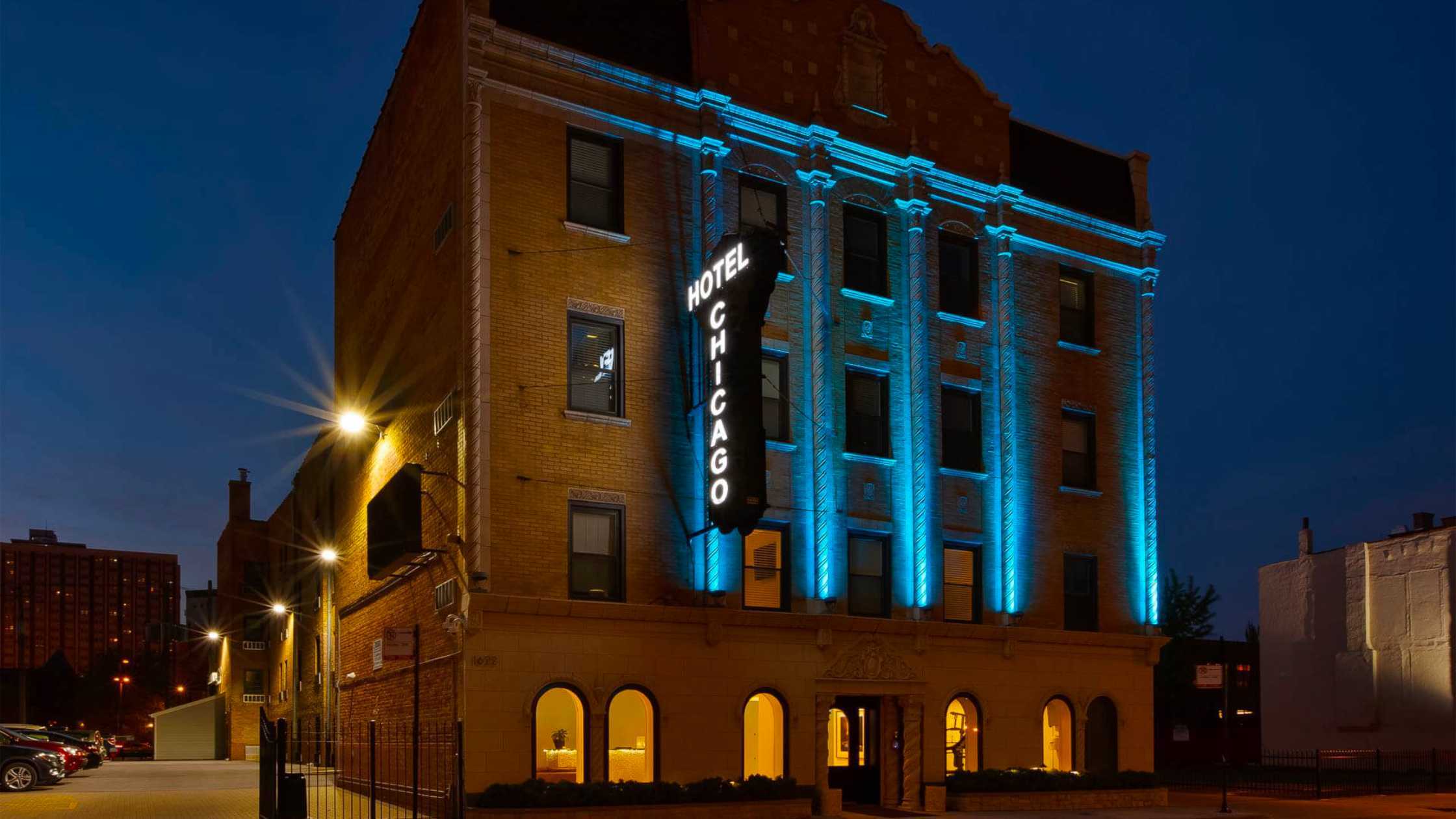 Are you someone planning an international flight to Chicago? Are you considering the West Loop neighborhood? You have made the right choice by choosing this ideal location!
Are you looking for Airbnb? How about a city hostel? Or a beachfront rental? With all the accommodation options, there's one classic that just doesn't seem to lose its charm – the right hotel.
The West Loop neighborhood is known to have lots of hotels. Whether it be towering over the cityscapes or tucked into nature's beauty. Hotels always find their way to beating other options on the list of accommodations.
So what's the magic behind hotels? Why do they still stand out in a crowd? Today, we'll figure out why hotels are always the go-to for a worry-free stay. 
7 Reasons Why Hotels Beat Other Options
 If there's one thing you can count on with hotels, it's knowing what you'll get. You'll always find the same welcoming smile at the front desk, plush towels, and all-familiar room scent. It's this commitment to giving you a consistent experience, and there's more. 
1. Timeless Charm
When you think about how to spend the night knowing that you've come from a long trip to Chicago, hotels will always have a special place in your heart.
They're like old friends in your world of travel accommodations – reliable and traditional. 
2. Consistency
When you think about hotels, you always have this comforting idea that everything is prepared for you. You'll walk into a clean room, get a service with a smile, and feel safe and sound. You will always want to come back.
3. Quality of Service
You will always get top-notch services in hotels. What makes it distinct is the kind of care attention that other accommodations can't give. 
For example, housekeepers always leave your room spotless. You can always ring them up if you have all these midnight cravings. Heated up because of the weather? There's always a pool to jump into. 
All in all, the standout service, the always-there-for-you staff, and all those extras make you maximize your hotel stay. 
4. Security and Privacy
Hotels are not hotels if you walk into one, and there won't be trained security staff securing your entryways. 
As a guest planning your perfect staycation, you can sleep knowing you're in a guarded space 24/7. 
5. Prime Locations
One of the major perks when choosing hotels for your travels is their awesome positioning. 
These hotels are like strategic masters. They settle themselves in city cores or snuggle up to famous attractions. The folks running these joints get how important it is for you to get around quickly. 
6. On-Site Amenities
After a full day of exploring, some of you keep up with your workouts in top-notch fitness centers. And for those on work trips, hotels make it a breeze with fully-equipped business hubs.
Hotels are all about meeting every single unique need that you have. It's those thoughtful touches that make you feel genuinely cared for. It's the little things, but they add up to create a smooth, stress-free stay.
7. All-Inclusive Packages
In our busy lives, we all crave holidays that leave lasting memories instead of travel burnout. That's where hotels shine brighter than most places to stay. 
Dreaming of a romantic escape? Think champagne welcome drinks, couples' spa sessions, and a reserved table for two under the stars at the fancy in-house restaurant. 
And if it's a fun family getaway or a soul-soothing solo retreat you're after, with playful activities for the little ones or refreshing yoga mornings and healthy bites, hotels have it ready for you.
What's magical about hotels are these deals that simplify the travel game. It's a clear-cut deal that's easy on the wallet and the mind. You can get rid of those sneaky extra costs that can sometimes sour a trip.
Hotels vs. Other Lodging Options
Our world has been so lucky with endless lodging options. You can choose whatever, whenever. Still, despite the increasing choices, a hotel is always top-notch against these alternatives. Let's take a look at it.
1. Airbnb and Vacation Rentals
Although Airbnb offers a unique aesthetic, the quality may vary. Sometimes what you see is different from what you get.
Airbnb homes are often located in residential areas. This is without 24/7 security that hotels are known for. Especially if you are traveling alone or in a place unfamiliar, this can be a major concern.
Though many Airbnb hosts are clear-cut with their pricing, there can be those surprise additions to your bill – be it for cleaning or an extra friend who decided to join you last minute.
2. Hostels
Hostels bring you close to fellow travelers – both in shared experiences and quite literally in shared spaces! While expanding your network is great, your privacy might take a backseat.
Most hostels have lockers, but they don't always promise hotel-like security. When everyone's a friendly traveler, it's easy to forget to keep an eye on your belongings.
3. Motels
People who are always on the go are what motels cater to. However, where's the fun without gyms, pools, or fancy room service? Just the basic to recharge for the road. Also, motels usually focus on providing a straightforward stay without extras.
Weighing these options, hotels bring a consistent, secure, and often plush experience. The reliability of knowing what to expect, combined with top-notch services, keeps hotels as a top pick for many a wanderer.
There's always something about hotels that makes it feel like a home away from home. It seems to have thought of everything we could ever want when we travel. This separates it from the rest of the accommodation options. 
Take a place like Chicago's lively West Loop, for instance. Hotels here are more than just another building on the block. Cool restaurants, quirky shops, and must-see spots can surround you. 
Looking for a no-fuss, trusty spot? We at Hotel Chicago West Loop got you! We've nailed down what it means to offer quality, service, and a good stay. Whether you're in town for work or just kicking back, we will be your go-to.