Celebrate St. Patrick's Day in Chicago West Loop Neighborhood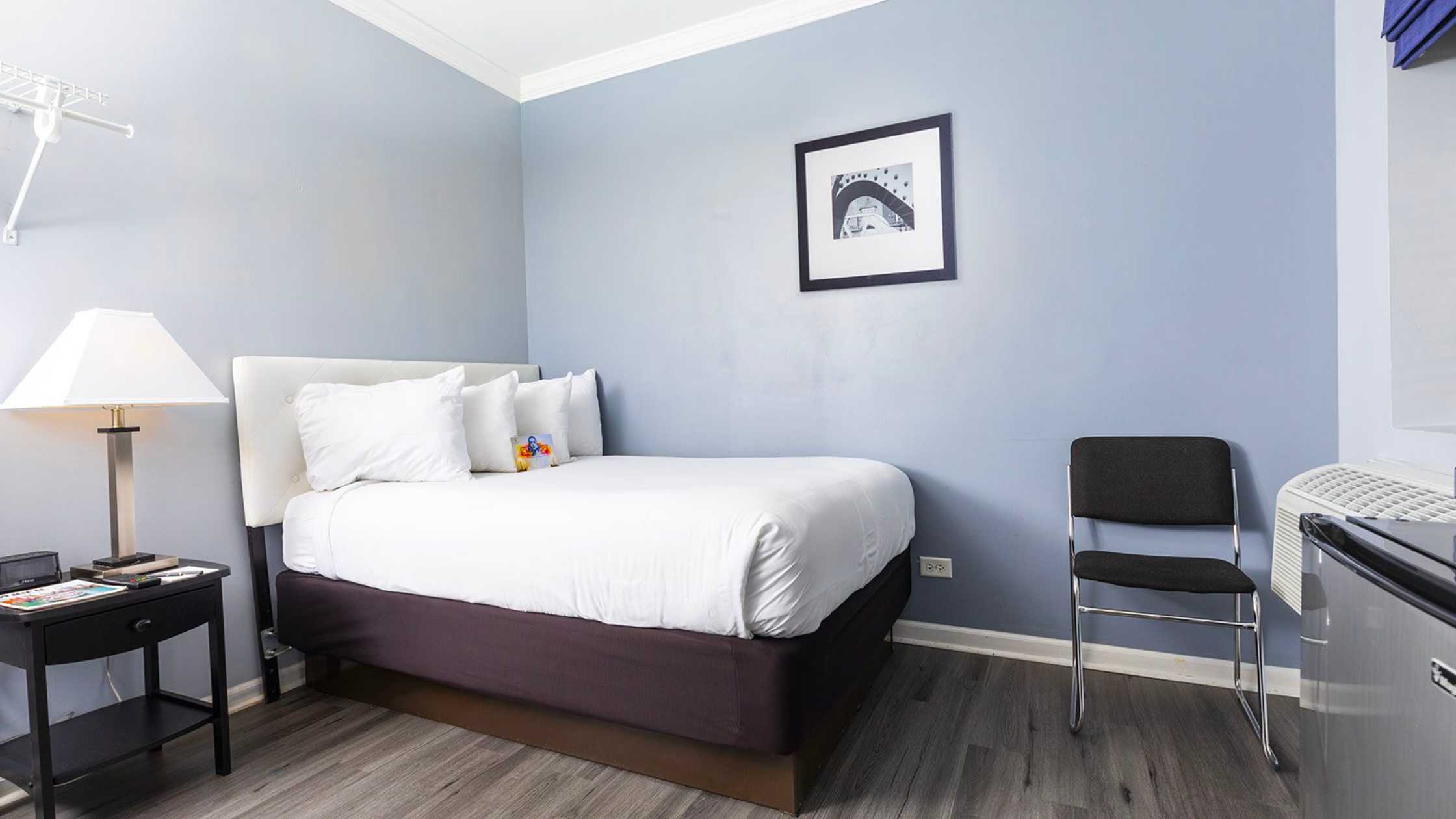 Your stay at a hotel can be an essential part of any trip, whether it's for business or leisure. It's a space where you rest, recharge, and prepare for the events of the day ahead. That's why it's crucial to make the most out of your hotel experience and get the most value for your money. With this blog post, we'll provide you with tips and tricks on how to maximize your stay and get the most out of your hotel experience. From researching hotels before booking to making the room feel like home, we'll give you the tools to make your next hotel stay unforgettable. So, let's dive in!
1. Do Your Research Ahead of Time
To maximize your hotel stay, it's crucial to do some research before booking. With so many options available today, it can be overwhelming to choose the right hotel. You don't want to end up somewhere with poor reviews or outdated facilities. Start by identifying your priorities. Is the location your top concern? Or do you prefer a hotel with excellent amenities? Once you've narrowed down your preferences, you can start researching hotels that match your criteria.
One of the most effective ways to research a hotel is through customer reviews. By reading reviews from previous guests, you can get an idea of what to expect from your stay. Look for common themes in the reviews, such as cleanliness, staff friendliness, and comfort. If many people mention the same issues, it's likely there's a problem with the hotel.
Using online resources is also an excellent way to find the best hotel deals. Sites like Expedia, Booking.com, and Hotels.com offer competitive prices and allow you to compare hotels side-by-side. These sites also provide real-time availability and can help you find last-minute deals.
Whether you're traveling domestically or internationally, it's essential to research the hotel and surrounding area before booking. Doing so will help you avoid unpleasant surprises and ensure you have a comfortable and enjoyable stay.
2. Take Advantage of the Hotel Amenities
One of the best ways to maximize your hotel stay is by taking advantage of the amenities offered by the hotel. Amenities can range from basic necessities like Wi-Fi and breakfast to more luxurious perks like a spa or fitness center. When you book your hotel, take note of the amenities offered, as they can enhance your experience and make your stay more comfortable.
To make use of hotel amenities, plan your day around them. If your hotel has a pool, for example, consider scheduling a morning or evening swim. Likewise, if there's a gym on-site, you can work out before or after a long day of sightseeing. By making use of amenities, you'll get the most out of your stay and feel refreshed and rejuvenated.
In addition to common hotel amenities, there may be hidden ones that you're not aware of. Some hotels offer complimentary services like shoe shining, laundry, or even bicycle rentals. Others may have unique amenities like an art gallery or a rooftop lounge. Be sure to ask the hotel staff about any special amenities they offer, as they can often enhance your stay and make it more memorable.
Connecting with hotel staff is an essential way to maximize your stay. They can offer insider tips on local events, restaurants, and attractions that you may not find in a guidebook. Additionally, getting to know the staff can enhance your overall experience and make you feel more comfortable during your stay.
Hotel staff can also help you with any issues or concerns that may arise during your stay. From adjusting the temperature in your room to recommending a nearby spa, they're there to make your visit as pleasant as possible. By building a relationship with the staff, you'll likely receive more personalized service and attention.
One of the simplest ways to strike up a conversation with the staff is by asking questions about the hotel and the surrounding area. You can inquire about the history of the hotel or ask for recommendations on local restaurants. Another approach is to show interest in the staff's job and ask them about their experience working at the hotel. Small gestures like these can help you build rapport with the staff and make your stay more enjoyable.
4. Explore the Surrounding Area
While it's tempting to stay in the comfort of your hotel, leaving to explore the surrounding area can add another dimension to your stay. Whether you're traveling for business or leisure, venturing outside of the hotel can give you a better sense of the local culture and lifestyle. By exploring the area, you can discover hidden gems that may not be included in traditional tourist guides.
To find local attractions and events, start by asking the hotel staff for recommendations. They can provide suggestions based on your interests and provide insider tips on the best time to visit. Additionally, you can research online or check local newspapers and magazines for upcoming events.
While exploring, be sure to take safety precautions. Research the area before you head out, so you know which neighborhoods are safe to walk around. If you're traveling alone, let someone at the hotel know where you're going and when you plan to return. Additionally, carry only the essentials with you and avoid carrying large amounts of cash or expensive items.
When staying in a hotel, it's essential to make yourself feel as comfortable as possible. Small things can make all the difference in how you feel during your stay. Here are some tips on how to make your hotel room feel like home.
One way to make your hotel room feel more comfortable is by bringing items from home that you enjoy using. This could be your favorite pillow or blanket, or even an aromatherapy diffuser. Additionally, consider packing your favorite snacks or tea bags to enjoy during your stay.
Another way to maximize your hotel stay is by setting up a comfortable workspace. If you're traveling for business, having a suitable workspace can help increase productivity and reduce stress. Be sure to pack any necessary items, such as a laptop or tablet, and consider bringing additional tools such as headphones or a portable charger.
Finally, take some time to set up the hotel room to your liking. Adjust the temperature to your desired level, and rearrange the furniture if necessary. Consider dimming the lights or using candles to create a relaxing ambiance. With a few small adjustments, you can create a comfortable and inviting space that feels like home.
In conclusion, we've covered a variety of tips that can help you get the most out of your hotel stay. By following these suggestions, you can enhance your experience and make the most of your time away from home. Remember to prioritize comfort and convenience when selecting your accommodation, take advantage of available amenities, and plan ahead to ensure you have everything you need for a successful trip. With these strategies in mind, you'll be well on your way to a memorable and enjoyable hotel stay.
Optimizing your hotel stay is about more than just booking a room. It's about taking advantage of the opportunities available to you and making conscious decisions that enhance your experience. Whether you're traveling for business or pleasure, these tips can help you create a comfortable and enjoyable stay. So the next time you book a hotel, remember to keep these strategies in mind and make the most of your time away from home.
What are you waiting for, book a stay with us now!