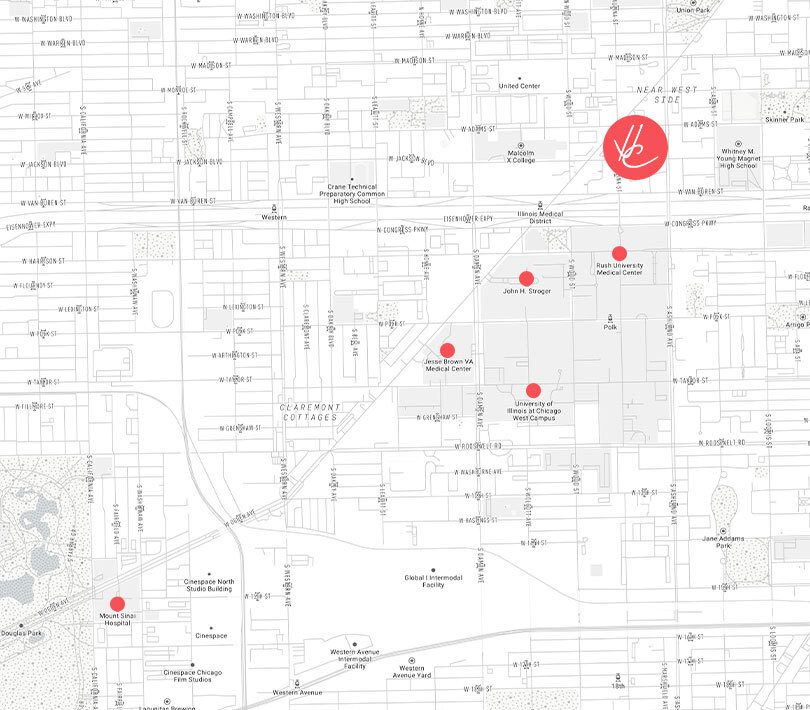 If you're planning a trip to Chicago in the Illinois Medical District, we're in an ideal West Loop location within walking distance to Rush University Medical Center and near to other acclaimed Medical District hospitals and research centers that call Chicago home. We provide not only a restful experience to vendors, businesses, researchers, and medical professionals, but also offer negotiated rates for frequent stays. Patients and families also get special treatment with discounted rates on our already affordable boutique accommodations.
Rush University Medical Center
5 minute walk • 2 blocks
Address: 1653 W Congress Pkwy.
Cook County Hospital
10 minute walk • 4 blocks
Address: 1969 W Ogden Ave.
Jesse Brown VA Hospital
15 minute walk • 6 blocks
Address: 820 S. Damen Ave.
University of Illinois Hospital
15 minute walk • 6 blocks
Address: 1740 W. Taylor St.
Mount Sinai Hospital
7 minute drive
Address: 1500 S. Fairfield Ave.