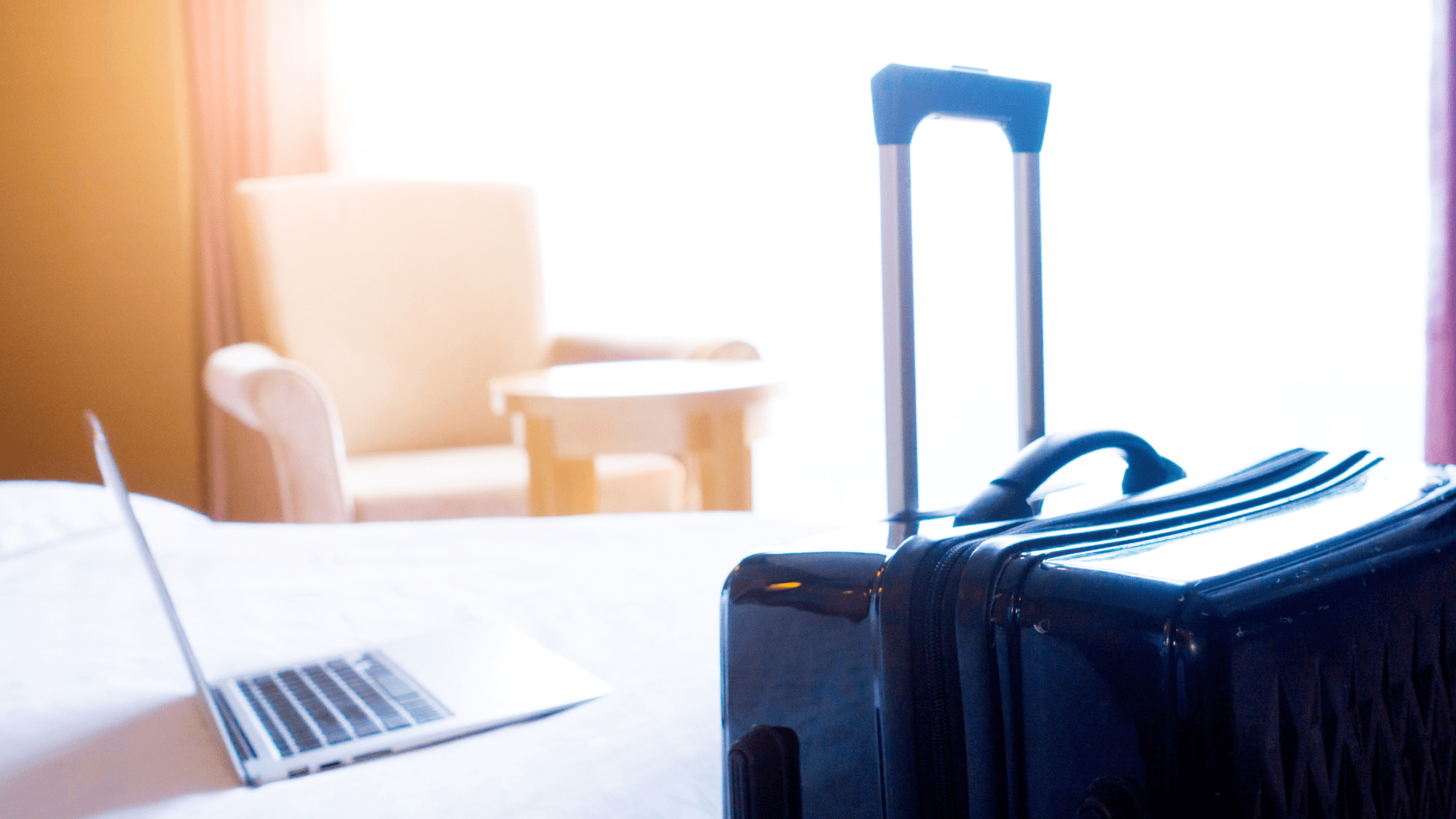 Are you traveling to the West Loop neighborhood sometime soon? Is it for a one-day business trip?
A one-day business trip can be quite the hustle, especially if you're unfamiliar with the place you're visiting. It requires careful planning and making sure that all things are set. Once you're ready, meeting your business objectives in just a limited time will be easier.
Located in Chicago, the West Loop neighborhood is known for business travelers to visit. It has become a hub for innovation and entrepreneurship. However, navigating this district can be challenging to make the most of your time.
From here on, we will provide an easy-to-follow strategy for working your way through this neighborhood. You will read the ins and outs of the area combined with essential tips so you can enjoy your stay.
How To Prepare for the Business Trip?
Every minute counts, especially if you are on a one-day trip. Your preparation can permanently affect the success of your business venture. To avoid travel burnout you must understand the area's layout, vibe, and peculiarities to avoid travel burnout.
Below are helpful tips for enjoying your stay in the West Loop neighborhood.
Tip # 1: Proper Planning is a Must
A smooth-flow business trip always has to start with a good plan. Whether the preparations are just a few days away, you can manage your time efficiently. It helps you avoid a last-minute scramble to make the most out of the neighborhood.
Here's how:
Elaborate your goals 

Schedule your appointments

Know where you'll be and at what time
Tip # 2: Do Thorough Research about the West Loop Neighborhood
Take time to surf the net or ask friends who've visited the district. Understanding the location of your meetings, how to get there, or even the landmarks will be helpful.
Luckily because of technology, you can have maps and guides to help familiarize the area. We recommend knowing the key streets, the parking areas, and how pedestrian-friendly the place is. 
Tip # 3: Never Forget Your Essentials
If you have no one to remind you, you better save this section and make it your checklist to ensure you won't forget essential business items for a trip.
Identification Cards (IDs)

Business Cards

Meeting agendas

Printed materials for presentations or discussions
Electronics and Chargers

Laptops

Tablets

Smartphones

Chargers or power banks

International adaptors (If you're coming from abroad)

Comfort Items

Good book for downtime

Noise-canceling headphones

Travel Pillow
Tip # 4: Take Note of the Transportation and Commuting Options
The West Loop Neighborhood is well-served by public transportation. You can use the CTA "L" trains and buses. You can also take a taxi or a rideshare service like Uber or Lyft. 
You can search for parking options and traffic conditions if you prefer to drive. Renting a bicycle or using a scooter-share program is also suggested for short distances.
Tip # 5: Always Check the Weather Forecast
Finally, remember to check the weather forecast before your trip.
The weather can influence a few things:
Your mode of transportation

What clothes to wear

The atmosphere of your business meetings
The weather in Chicago can be unpredictable, so check your forecast the day before and the morning of your trip.
With these preparatory steps, you can face your one-day business trip to the West Loop Neighborhood!
Making the Most Out of the West Loop Trip
Whether you're spending a solo trip on a weekend or not, the West Loop may seem overwhelming, especially if it's your first time. 
However, you can effectively navigate the neighborhood and make the most of your trip, and here's how.
Step 1: Create a Balanced Schedule
Proper scheduling and time management is the first step to surviving a day. Remember that your goal isn't to make your schedule fully packed. Prioritize the most essential tasks that will make your trip successful.
Put these in your schedule:
Meetings

Work Hours

Break Time

Vacant Time
Step 2: Minimize Travel Time within the Neighborhood
West Loop is known for its industrial lofts, boutiques, and art galleries. Although, it is also infamous for its traffic during rush hours.
 You can minimize travel time by scheduling meetings around these hours. It's also lovely to use public transportation or walk whenever possible. 
Also, utilize map apps that offer real-time traffic updates. This can provide the quickest route to your destination. 
Step 3: Maximize Efficiency with Technology
There's an app or tool for nearly every task, and business travel is no exception. 
Some apps can provide real-time updates on flight and local transport schedules and even find the nearest coworking spaces or meeting venues.
For instance, tools like Google Calendar or Outlook. These can help manage your schedule and set meeting reminders. 
Apps like Uber or Lyft can assist with quick transport, and Waze can guide you through the fastest routes.
Meeting people can make a big difference on a one-day business trip. It could make you live as a local in the district of West Loop. 
It may seem complicated, but you can make essential connections with some knowledge about the local business scene and where to go.
When you're trying to meet people in the West Loop area, here's some advice:
1. Have a Quick Speech Ready
Have a short and exciting speech ready. You can use it to make people interested in what you or your organization does. Keep it short and interesting.
2. Get Involved
Start conversations, ask questions, and show interest in what others are saying.
3. Stay in Touch
If you've had a good conversation with someone, keep in touch with them afterward.  This will help you make the connection stronger.
Remember, meeting people isn't just about getting business cards. It's about making relationships.
Be yourself and accurate; your one-day business trip to the West Loop area will help you make meaningful, lasting connections.
Prioritize Your Safety During the Trip
Even if it's a one-day trip, your safety should always be of utmost importance. Although the West Loop is known for being a safe city, bringing with you some practical tips won't hurt you. 
Here are some ways to help you:
Always watch your wallet, gadgets, and other essential items.

Share your plans with someone close to you, like a friend or relative. This way, they know where you are in case something happens.

Keep your phone charged. Carry a spare battery pack if you need it.

Try to stay in bright areas with lots of people around.

Cross streets at marked crosswalks and walkways.

Use taxis, ride-sharing, public buses, and trains so you won't get lost.

Always remember the numbers for things that aren't emergencies, like the local police station or the embassy of your home country (if you're from abroad).

You should also find the nearest hospital and 24-hour pharmacy.
Remember, staying safe is a continuous effort. If you follow these tips, you'll have a safe and successful trip to the West Loop.
As we wrap up our discussion on surviving a one-day business trip in the West Loop neighborhood, it's important to remember that this vibrant neighborhood is full of opportunities to work, connect, and explore. 
Despite the fast pace of the area, remember to take a moment to appreciate the unique energy and culture of this particular part of Chicago. If you need a place to catch a quick nap or if your trip needs to be extended, consider booking a room at Hotel Chicago West Loop. 
Hotel Chicago West Loop is known for its comfortable rooms and excellent service. It can be a perfect base for your stay in the West Loop neighborhood.