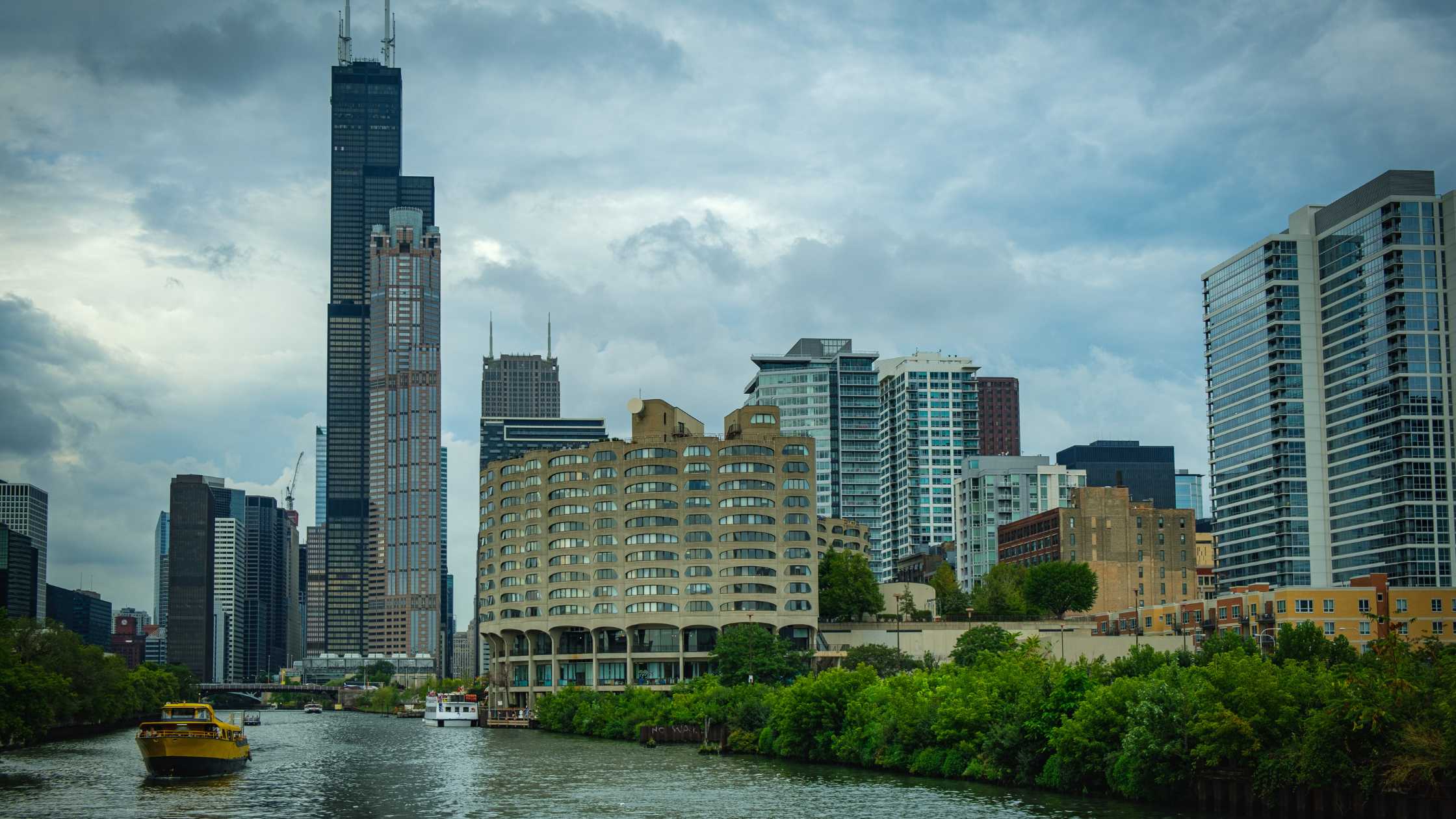 Step off the beaten path and venture into the neighborhood of Chicago's West Loop. 
While it's tempting to chase the well-worn tourist trails, there are secret places a few fortunate souls have stumbled upon— and the good news is, you are now one of them!
We will be your trusted guide by revealing insider tips for exploring West Loop's neighborhood gems. 
Hidden Food and Dining Gems
West Loop should be your ideal location for your next getaway for a few more reasons. One, this neighborhood is a testament to Chicago's thriving food scene.  
Here are some hidden gems that you want to try out:
Location: 2419 W 14th St | Opens every Thurs to Sat
Must-try: French Fries and Ice Cream Course
First on our list is a place that embraces culinary artistry with a dash of whimsy. It's in a nondescript industrial building that pairs imaginative flavors with impeccable technique.
Location: 112 N Green St | Opens at 4 PM to 11 PM
Must-try: Tonkotsu Ramen
A cozy, dimly lit haven for ramen enthusiasts, this spot is nestled in a basement. With a limited number of seats and a secret menu, this place offers an exclusive experience for those in the know.
Location: 177 N Ada St. Ste 001 | Opens at 5 PM to 10 PM
Must-try: French Onion Eclair
Combined with The Smyth, this hidden gem has refined yet unpretentious dining. Its menu marries classic dishes with creative twists, leaving you yearning for more. 
1. Explore beyond the main streets.
Venture into side streets and alleys, away from the crowds. Some of the best dining spots are tucked away, waiting for discovery.
2. Seek local recommendations.
Locals often know the lesser-known dining spots and can share valuable insights.
3. Stay connected on social media and food blogs.
They provide glimpses into the thriving food scene beyond the mainstream
Hidden Art and Entertainment Gem
Step into a realm where creativity knows no bounds as you immerse yourself in West Loop's thriving art scene. West Loop's art landscape invites you to embark on a visual journey.
One hidden gem would be Epiphany Center for the Arts.
The center showcases various artistic disciplines—visual arts, theater, music, and more. 
Prepare to have your senses awakened and your perceptions challenged as you enter this transformative space.
1. Venture beyond the mainstream.
Go beyond the mainstream and seek out smaller galleries, pop-up exhibitions, and unconventional venues where mesmerizing art experiences await.
2. Connect with the local art community.
Attend art events, artist talks, and gallery openings. Building relationships within the community opens doors to hidden artistic gems.
3. Follow alternative art platforms.
Stay tuned to alternative art platforms that promote offbeat and underground art. 
Insider Tips: Neighborhood Walks and Architecture
What a fun way to explore the neighborhood's hidden gems by venturing into a few walking routes.
There are several that may suit your interests. Like: 
1. Consider joining a guided walking tour led by experts who can provide historical context and insider insights. 
2. Alternatively, create your itinerary armed with maps and information from local resources. 
3. Immerse yourself in West Loop's architectural tapestry and embark on beautiful neighborhood walks. 
4. Discover the notable landmarks and uncover the historical and cultural significance of the buildings that grace the streets. 
So, lace up your walking shoes and let these insider tips allow you to explore West Loop's architectural gems.
Insider Tips: Transportation and Accessibility
1. Public Transportation Options
West Loop is well-connected through a lot of public transportation options. 
You can reach the West Loop neighborhood through the Chicago Transit Authority (CTA) buses and trains.
The CTA Blue, Green, and Pink Line have stops near and in the West Loop.
2. Private Transportation Options
While street parking may be limited, parking garages and lots are all throughout the neighborhood. 
Using parking apps or websites to find available parking spaces and compare rates is advisable. 
3. Bike-Friendly Options
West Loop offers bike-friendly routes and bike-sharing programs. 
The neighborhood features a bike lane to explore hidden gems on two wheels. 
Bike-sharing systems like Divvy give you a convenient and eco-friendly way to rent bicycles for short rides within the neighborhood.
4. Visitors with Special Needs Options
Sidewalk ramps, elevators, and public transportation cater to those with mobility challenges.
The neighborhood's known and hidden gems are wheelchair-friendly and offer accessible entrances. 
If you want access to more information, we recommend contacting individual venues or consulting online resources that provide accessibility details for this neighborhood.
By living like a local, you'll be able to create genuine connections, support local businesses, and truly experience this captivating community.
We encourage you to embark on your journey with our insider tips for exploring West Loop's neighborhood gems.
Peel back the layers of this vibrant neighborhood, immerse yourself in the local culture, and discover the hidden treasures that await
Are you staying a bit longer?
Hotel Chicago West Loop offers a prime location, allowing you to easily access the neighborhood's culinary delights, art scene, and vibrant streets. 
Our hotel provides a welcoming retreat where you can recharge and prepare for another day of adventure!