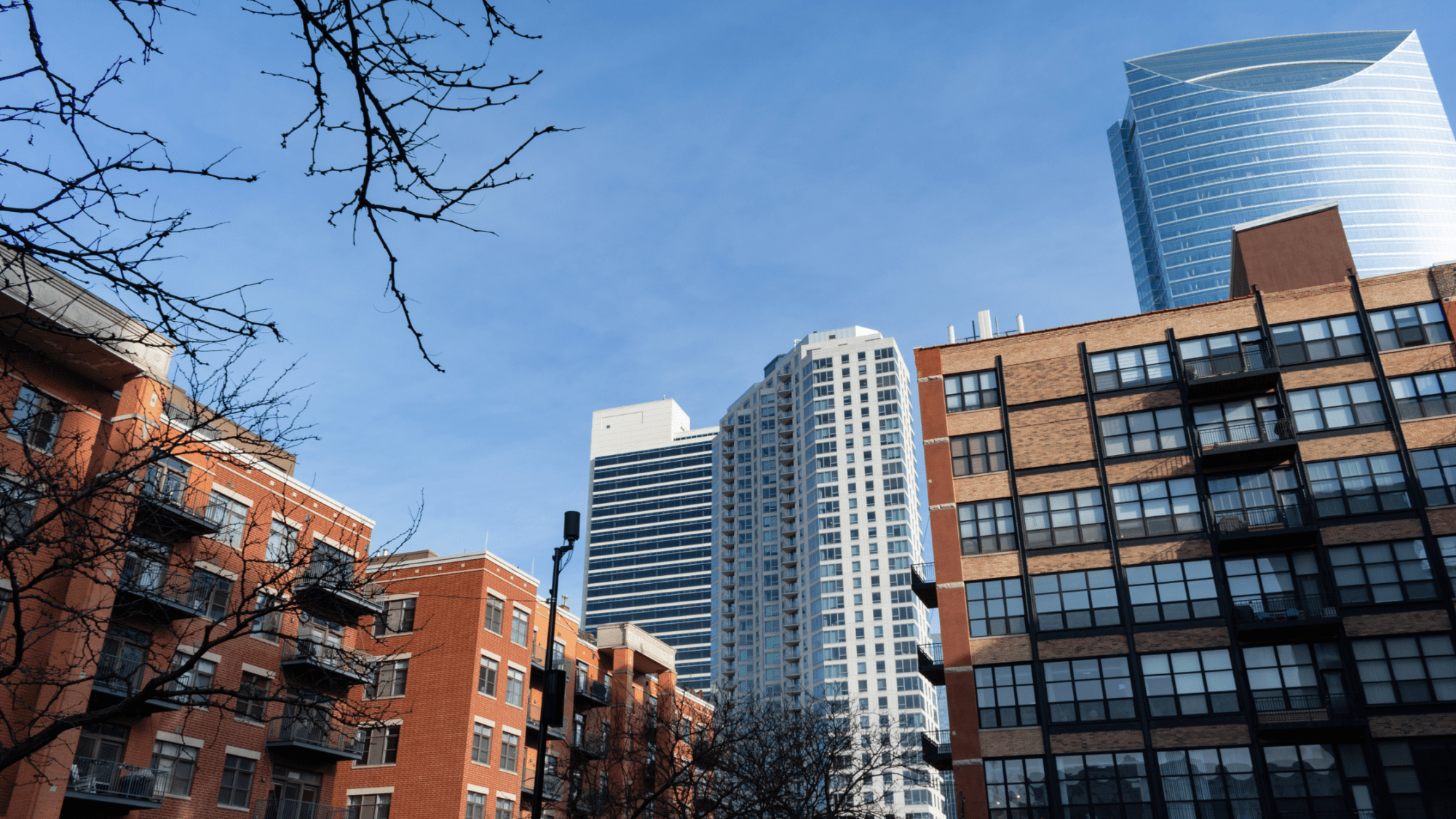 Are you planning a solo adventure? Whether business travel or personal, you can combine urban exploration with an energetic atmosphere. The good news is… West Loop is the perfect destination!
In a bustling city like Chicago, the West Loop neighborhood stands out as a vibrant hub of culture, food, and art. Discovering this area on your own can be an enriching experience. 
Embrace the freedom, independence, and excitement of spending a solo weekend in the West Loop neighborhood!
1. Research the West Loop neighborhood.
Take the time to explore the history and culture of the West Loop neighborhood. You gain a deeper appreciation for its roots. 
Understanding the local culture will help you connect with the community and appreciate the vibrant atmosphere during your visit.
To add, familiarize yourself with its famous landmarks, renowned restaurants, and exciting entertainment options. 
2. Plan your itinerary.
Consider your travel time and personal preferences when planning your schedule. 
With abundant attractions in the West Loop, tailoring your itinerary to your interests is essential. 
Are you a fan of art? Consider visiting renowned art galleries or attending exhibitions that showcase the neighborhood's vibrant art scene. 
If you're a food lover, allocate time to sample the local cuisine at popular restaurants or food markets. 
For those who enjoy outdoor activities, explore nearby parks or consider renting a bike to tour the area. 
Selecting activities that align with your passions ensures a more fulfilling and enjoyable experience.
Consider creating a flexible schedule for spontaneity:
While planning your itinerary, allow room for doing things spontaneously. Create free time too. You can stumble upon hidden gems in the neighborhood.  
Embrace the joy of exploration and serendipitous discoveries during your solo weekend in the West Loop.
Day One: Exploring the West Loop
As you embark on your solo weekend in the West Loop, here's a suggested itinerary for your first day:
1. Start the day with breakfast at a local café or brunch spot.
Begin your day by having a delicious breakfast at one of the charming local cafes or trendy brunch spots in the West Loop. 
Have a freshly brewed cup of coffee, savor a flaky pastry, or enjoy a hearty meal to fuel your adventures ahead.
2. Visit popular attractions.
The West Loop is home to attractions worth exploring on your solo experience. Consider including the best places to visit when in the neighborhood in your itinerary:
Explore art galleries and museums

Take a stroll through beautiful parks
3. Enjoy a leisurely lunch at a trendy restaurant in the neighborhood.
Treat yourself to a leisurely lunch at one of the trendy restaurants in the West Loop. 
There are plenty of options, whether you're craving international flavors, fusion dishes, or local specialties. 
Savor the flavors and ambiance while taking in the bustling atmosphere of the neighborhood.
4. Indulge in some retail therapy by exploring unique boutiques and shops.
After lunch, take some time to explore the West Loop's unique boutiques and shops. 
Wander through the streets and discover fashion-forward boutiques and local artisan stores. 
There's something for every taste, from trendy clothing stores to curated home goods shops. 
Enjoy browsing, finding unique souvenirs for your loved one, or treating yourself to an only-me date.
5. Experience the vibrant nightlife by visiting bars, lounges, or live music venues.
When we say the West Loop neighborhood is 'bustling,' we mean it!
Whether a cozy cocktail bar, a vibrant pub, or a venue showcasing local artists, the West Loop offers diverse nightlife options. 
Enjoy live performances, sip on craft cocktails, and soak up the energetic atmosphere of the neighborhood after dark.
Following this itinerary will give you a memorable day of exploration and indulgence in the West Loop. 
Day Two: Food and Cultural Delights
1. Begin the day with a hearty breakfast or brunch at a local eatery.
Start your day with a classic American breakfast in renowned diners or cafes known for pancakes, omelets, and homemade baked goods.
2. Take a food tour or explore the vibrant dining scene independently.
Chicago's known for its very own deep-dish pizza at iconic pizzerias. You can try asking locals what restaurant is the talk of the town. We're sure that each has its twist on this delicious style of pizza.
Discover the vibrant food scene in neighborhoods like Chinatown, Little Italy, or Pilsen, where you can find authentic Chinese, Italian, and Mexican cuisines respectively.
If you prefer to explore independently, try the West Loop neighborhood, known for its numerous award-winning restaurants and trendy eateries. We're sure you will never run out of options.
3. Visit local breweries or cocktail bars to taste the craft beverage scene. 
Many of Chicago's most well-known craft breweries will be where you can enjoy various flagship and seasonal beers.
4. Attend a cultural event or performance.
Catch a theater show at the historic Chicago Theatre or the Steppenwolf Theatre Company, known for its innovative productions.
Explore the live music scene, which has hosted renowned musicians from various genres. Remember to check for any events or performances on your visit day, as schedules may vary. 
Enjoy your day exploring Chicago's diverse culinary delights and immersing yourself in its vibrant cultural scene!
After a day of exploration and adventure in the West Loop, finding suitable accommodation will make your stay even more comfortable and convenient. 
Here are some steps to guide you in selecting the perfect hotel or vacation rental:
1. Research and book a suitable hotel or vacation rental in the West Loop area.
Start by researching available accommodations in the West Loop neighborhood. 
Consider the amenities offered, such as Wi-Fi, complimentary breakfast, fitness facilities, or on-site dining options. 
Evaluate the location and proximity to the attractions and activities you have planned. Being centrally located will save you time and make it easier to navigate the neighborhood.
2. Consider your budget, location, and amenities. 
Determine how much you will spend per night and consider the trade-offs between price and amenities. 
Remember that being in the heart of the West Loop might come with a higher price tag, but you can easily access the neighborhood's offerings and maximize your stay. 
3. Check online reviews and ratings to ensure a comfortable stay.
Pay attention to reviews that mention cleanliness, customer service, and the overall comfort of the property. This will help you gauge the quality and reliability of the accommodation options.
A comfortable and well-situated place to rest will enhance your solo weekend experience. Fully immerse yourself in the vibrant surroundings, and bring your family to enjoy the fun sometime too.
Spending a solo weekend in the Chicago West Loop neighborhood offers treasuring experiences and memorable moments. 
For a truly memorable stay, consider booking your accommodation here at Hotel Chicago West Loop. 
With our prime location and comfortable amenities, it provides the perfect base for your solo adventure in the neighborhood. Enjoy the convenience of being in the heart of the action while relishing in the hotel's comfort and hospitality.
Embrace the experience of spending a solo weekend in the captivating Chicago West Loop neighborhood. Safe travels!