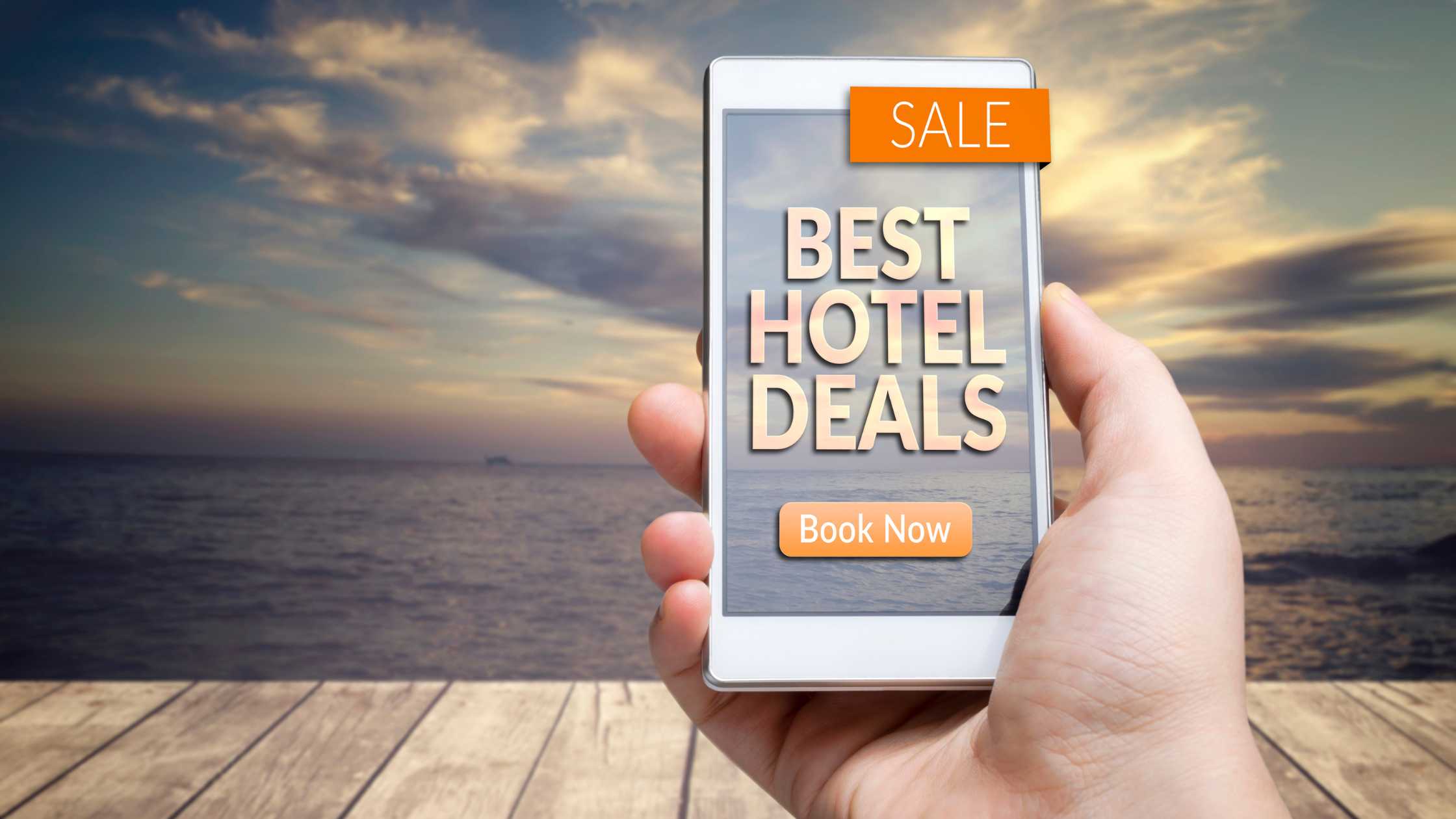 What makes your journey even more fulfilling is where you rest your weary head. Whether for a solo weekend getaway, a business trip, or a staycation, you must get the best hotel deals.
Hotel deals and discounts make a huge difference. It's not just about having a place to sleep; it's about creating an unforgettable experience. Going to the right hotel at a reasonable price can make your travel more comforting, convenient, and memorable.
Here are five strategies that can help you make informed hotel decisions. Together, let's unlock the secrets to securing fantastic hotel deals!
Score Hotel Deals by Planning Ahead
Before getting the best hotel deals and discounts, you need to know what to expect when booking for a discount. Not only will this save you time, but also help you make wise choices regarding your accommodations.
Step # 1: Setting a Budget
One of the first steps in securing a great deal is to define your budget. Figure out how much you will spend during your trip, including your accommodation.
Making this clear will reflect on what hotel room you should get and also spend budget on your food, activities, and transportation.
Through this step, you can focus on more specific options to prevent you from overspending. 
Step # 2: Finalizing your Travel Dates
Are you traveling during off-peak seasons? Weekdays? Shoulder seasons? If yes, you have the chance to get lower hotel rates and a lot of promotional offers.
Having a fixed time when you're checking in and going on a vacation can help you plan better and spot early booking discounts. 
Step # 3: Identify your Preferences
Let's be clear about what you want to have for your vacation. Do you prefer staying in a luxury hotel? A boutique, maybe? A budget-friendly place? A rental or a hostel? Always consider the type of accommodation that's hassle-free for you. 
Aside from that, decide on the location. Is it in the heart of the city? Close to tourist attractions? Or somewhere peace and quiet? Doing so will help you narrow your search and target the hotel's deals and discounts. 
Step # 4: Create a Checklist of Hotel Amenities
Never sacrifice your preferences just because your amenities don't have them. Create a list of all those that satisfy you. 
For example, a one-day business trip includes amenities with free Wi-Fi, complimentary breakfast, a fitness center, a conference room, or a pool. 
Having clear must-have amenities lets you quickly determine your options that focus on your requirements. 
Comparing the Best Hotel Deals and Discounts
Another strategy to help you get the best out of your hotel stays is to compare hotels and research what suits you best. Here are a few ways: 
1. Online Travel Agencies (OTAs)
Popular nowadays, OTAs help travelers get the best deals and discounts ever. It comes with bundles combining hotel stays with travel services. 
OTAs range from budget hotels to the luxurious ones. They display competitive rates from hotel to hotel. Also, reviews and ratings are found here so you can get the experience of other customers.  
2. Hotel Websites
Another way to get the best of the best is directly on the hotel's website. Many hotels now offer a "best price guarantee" to book with them. They make sure they have a better offer than other hotels around the area. 
Also, hotels often exclusively promote special deals, packages, and limited-time offers on their websites.
3. Reading Reviews and Ratings
Read reviews and ratings to get a sneak peek at what every hotel room is like. Platforms like TripAdvisor and Yelp can help you go through feedback. 
Especially recent reviews, you can know the hotel's appearance, management, and services. We recommend looking for those written within the last six months or so. 
4. Using metasearch engines
Another powerful tool you can use is these engines with comparing options. Here's how you can make the most out of it:
Step 1: Select a reliable metasearch engine.
Step 2: Enter your destination, travel dates, and the number of guests. 
Step 3: Take note of those hotels that meet your preferences.
Step 4: Filter your choices through their prices, distance from attractions, and more. 
Step 5: Access more information about the hotel, its rooms, cancellation policies, or special offers, then book your rooms. 
Timing is always of the essence. Your choice of when to book can impact how you'll be able to enjoy your trip. 
Booking in advance is always a tried-and-true strategy for securing the perfect deals for you. 
By reserving your accommodation early, here are a few benefits:
You have a wider selection of rooms to choose from

You have access to early bird promotions and special rates

You can take advantage of your preferred room type and location
We know that it's thrilling to book at the last minute. However, it comes with risks. Available rooms can be limited, and you may not find the perfect space for you. It's a gamble that may pay off. It may also not. So, we don't recommend this, especially during peak times. 
A tip we can give you is to book hotels three to six months in advance, especially if you're going to a popular destination. Also, considering the travel season, booking during weekdays and avoiding holidays can lead to better discounts. 
Avail Programs and Memberships
Did you know that various programs and memberships can be so effective nowadays in getting discounts? It can save you time and money that may not be accessible to the public. Below is how to make the most of them:
If you travel often, enrolling in multiple loyalty programs can benefit you. Go through hotel chains that have the amenities you need.

Programs come with points for each of your stay. These points can result in free nights, upgrades, and more. 

There are also existing membership-based discounts that can help you budget your money. We have:

AAA (American Automobile Association) 

AARP (American Association of Retired Persons)

Military or government affiliations

Student organizations

Professional associations
You can stretch your travel budget a bit more while enjoying improved benefits during your stay.
Sound Your Alerts and Notifications
One of the most effective among the five is staying informed about the latest announcements of the hotels you're targetting to stay in. To do that, you can make the most of alerts and notifications. 
First, you need to set up your price alerts. You can track the prices of the accommodations you pick and get the one with the finest rate. To do that, you need to:
Choose your travel website

Search your destination, travel dates, and preferred amenities

Look for the option to enable the alert by entering your email address or creating an account

Act fast as soon as a notification pops up, and click on the best deal
Entering your email address also means getting newsletters about exclusive access to discounts and promotions. Who knows? You might even get lucky to witness a flash sale or limited-time offer. 
Now that you know all the valuable strategies to score your hotel deals and discounts, you can make your next trip unforgettable and budget-friendly. 
If you're going somewhere near the West Loop neighborhood, put your knowledge into action and explore Hotel Chicago West Loop. Offering exceptional amenities and a prime location, you can secure the best possible deal for your stay.