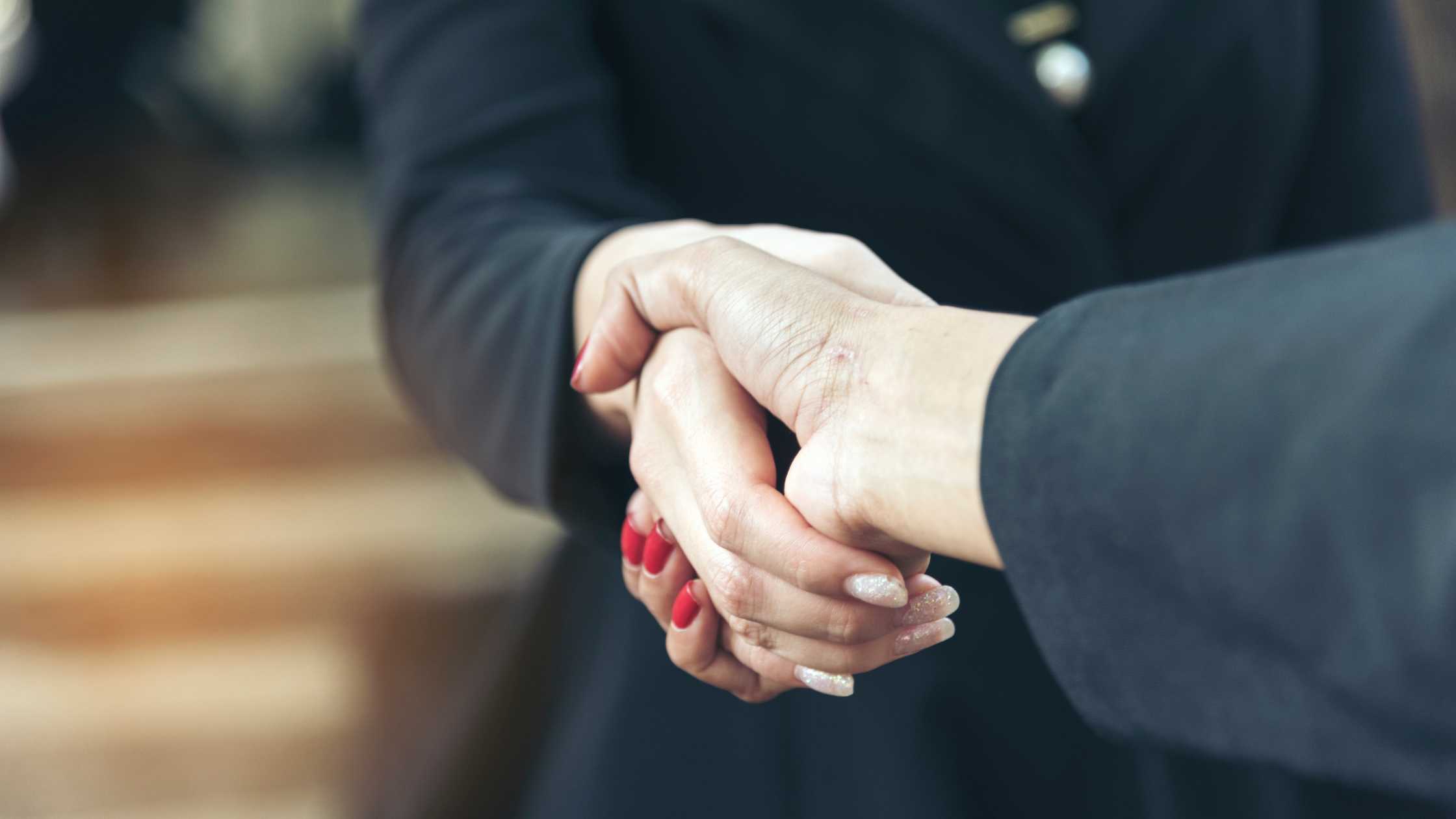 Traveling is one of the most exciting parts we can do as long as we live. Whether for business meetings, family vacations, or personal exploration, there's always something fulfilling about being in different destinations.
A part of this fulfillment involves staying at an accommodation that comes with lots of rewards. One of these would be hotel loyalty programs. This is so helpful, especially if you travel quite often.
From here on, we will guide you on how to maximize the benefits of hotel loyalty programs. We want you to make the most out of every experience you'll ever have. 
So, whether you aim to elevate your business trips, plan dream vacations, or enjoy more comfortable and affordable stays, join us as we explore the world of hotel loyalty programs!
What are Hotel Loyalty Programs?
Hotel loyalty programs are specialized programs if you want to join their facility. You get rewards and incentives the more frequently you check in at their hotel.
These programs allow you to keep checking in with them and choose them whenever you're having a trip nearby. A few features of these programs include:
1. Exclusive Benefits
Loyalty program members typically enjoy exclusive benefits. This includes early check-in and late check-out, complimentary Wi-Fi, premier lounges, and more.
2. Redemption Options
Hotel loyalty program members can redeem their points for various rewards, including free stays, room upgrades, dining discounts, and spa services.
3. Customized Stays
Participating in a hotel loyalty program allows you to experience a more personalized and enjoyable stay. Hotel staff usually get to know your preferences to make yourself comfortable. 
Types of Hotel Loyalty Programs
When it comes to hotel loyalty programs, there are two common types: points-based programs and tier-based programs. Let's look at them and choose the one that aligns best with your travel habits and goals.
1. Points-Based Programs
This is the most familiar program used. It's simple: the more you check in on the hotel chain, the more points you earn. You can redeem these points and receive rewards.
You can use this program by:
Booking a stay at a hotel or using services, earn points based on it, and accumulate them over time. 

You can use the points for common rewards such as free hotel nights, room upgrades, access to exclusive lounges, and even spa treatments or guided tours.

Often partnered with airlines, credit card companies, and other businesses. You can use these services to get points quickly. 
2. Tier-Based Programs
Also known as status-based programs, this focuses on rewards based on your loyalty and how often you stay.
The more you stay at a specific hotel chain, the higher your loyalty status. It usually works through three level tiers:
Entry-Level Tiers – These tiers are usually the starting point for new members.

Mid-Tier Status – You get this through a moderate number of stays or points.

Top-Tier Status –  The highest tier in most loyalty programs comes with the most fulfilling rewards.
Getting your Own Hotel Loyalty Program
Now that we know the types of loyalty programs, it's time to reap the rewards. The first step is to enroll in these programs. Here are steps on how you can maximize them. 
Step 1: Choose a Hotel
Start by selecting the hotel chains you prefer, whether pet-friendly, one that customizes your needs or one near tourist attractions. Also, consider your budget and amenities.
Step 2: Visit the Hotel's Website
Once you've decided on a hotel chain, visit their official website. Most hotel loyalty programs offer an easy and user-friendly online enrollment process.
Step 3: Click on the Loyalty Program Section
On the hotel's website, you will see a section dedicated to their loyalty program. This is usually labeled as "Join Now", "Offers", or something similar.
Step 4: Fill Out Your Information
You'll be asked to provide personal information. This includes your name, contact details, and sometimes your travel preferences. 
Step 5: Create a Loyalty Account
You will need to create a loyalty account. This typically involves choosing a username and password. Make sure to keep this information secure.
Step 6: Review Terms and Conditions
Take a moment to read through the terms and conditions of the loyalty program. This will provide insights into how the program works.
Step 7: Accept the Terms and Complete Enrollment
Accept the terms and conditions after reviewing the terms and conditions. Some programs may require you to confirm your email address.
Step 8: Receive Your Loyalty Card
You may sometimes be issued a physical loyalty card. This card can be used for check-ins and to access special member benefits.
Maximizing your Points and Rewards
What makes your hotel loyalty programs fun is the points and rewards that come with it. There are strategies to help you maximize your earnings. Let's make the most out of your membership, shall we? 
1. Staying at your Hotel Chain
One of the most effective ways to earn points is by staying where you got your membership card. To even maximize it, consider booking directly through the hotel's website. 
2. Use Co-branded Credit Cards
Many hotel chains offer these kinds of cards that provide points every time you spend dollars on hotel stays and other purchases. 
3. Watch for Promotional Offers
These usually consist of bonus point opportunities, discounts, and exclusive deals for members only. You can take advantage of newsletters or follow them on social media to stay updated. 
4. Refer Friends and Family
Some programs can offer you bonuses once you let your family or friends join. Wo know? You can possibly earn extra points. 
5. Combine Business and Leisure Travel
If you're on a solo business trip, consider extending it for leisure. You can earn points on your journey while making the most of your loyalty program. 
Claiming your Travel Benefits
Wouldn't it be more satisfying to reward yourself with traveling, and your traveling rewards you too? Here's what your points, rewards, and tiers can do for you:
Free hotel stays

Room upgrades

Complimentary breakfast and amenities

Late check-out and early check-in

Exclusive lounges

Discounts or benefits with partners (airlines, rental car companies, business services)
Consider your travel plans and goals when accumulating points, and choose rewards that align with your preferences and needs.
Each loyalty program has its rules and policies regarding redemption. Familiarize yourself with these to avoid surprises or disappointments during the redemption process.
Hotel Loyalty Programs: Insider Tips and Tricks
Whether you're a seasoned traveler or just interested in joining a loyalty program, these insider tips and tricks can help you maximize your stay and membership.
1. Take advantage of earning points from multiple sources.
This includes co-branded credit cards, shopping through loyalty program portals, and booking partner airlines or travel agencies.
2. Status matching that guarantees benefits.
Some hotel loyalty programs grant you instant benefits. If you have elite status with a competitor, ask about matching your position in a new program. 
3. Keep a close eye on promotions offered by your loyalty program.
This could include bonus point offers, discounted award stays, or limited-time elite status qualification opportunities.
4. Consider traveling during off-peak seasons or mid-week.
This is usually when hotels tend to have lower occupancy rates. This can increase your chances of room upgrades and other perks.
5. Be strategic about redeeming your points. 
Use them to maximize their worth for high-value stays, like luxury hotels or popular destinations. Some programs allow you to book using a combination of cash and points. You can still enjoy some benefits even if you lack points. 
Hotel loyalty programs are a valuable tool for your future travel experiences. By understanding these programs, you can maximize your benefits. Remember that loyalty programs are designed to reward your loyalty, so make the most of them. 
Let Hotel Chicago West Loop be your partner in making your travels extraordinary.
We look forward to welcoming you with open arms and helping you make the most of your loyalty program membership. Safe travels!