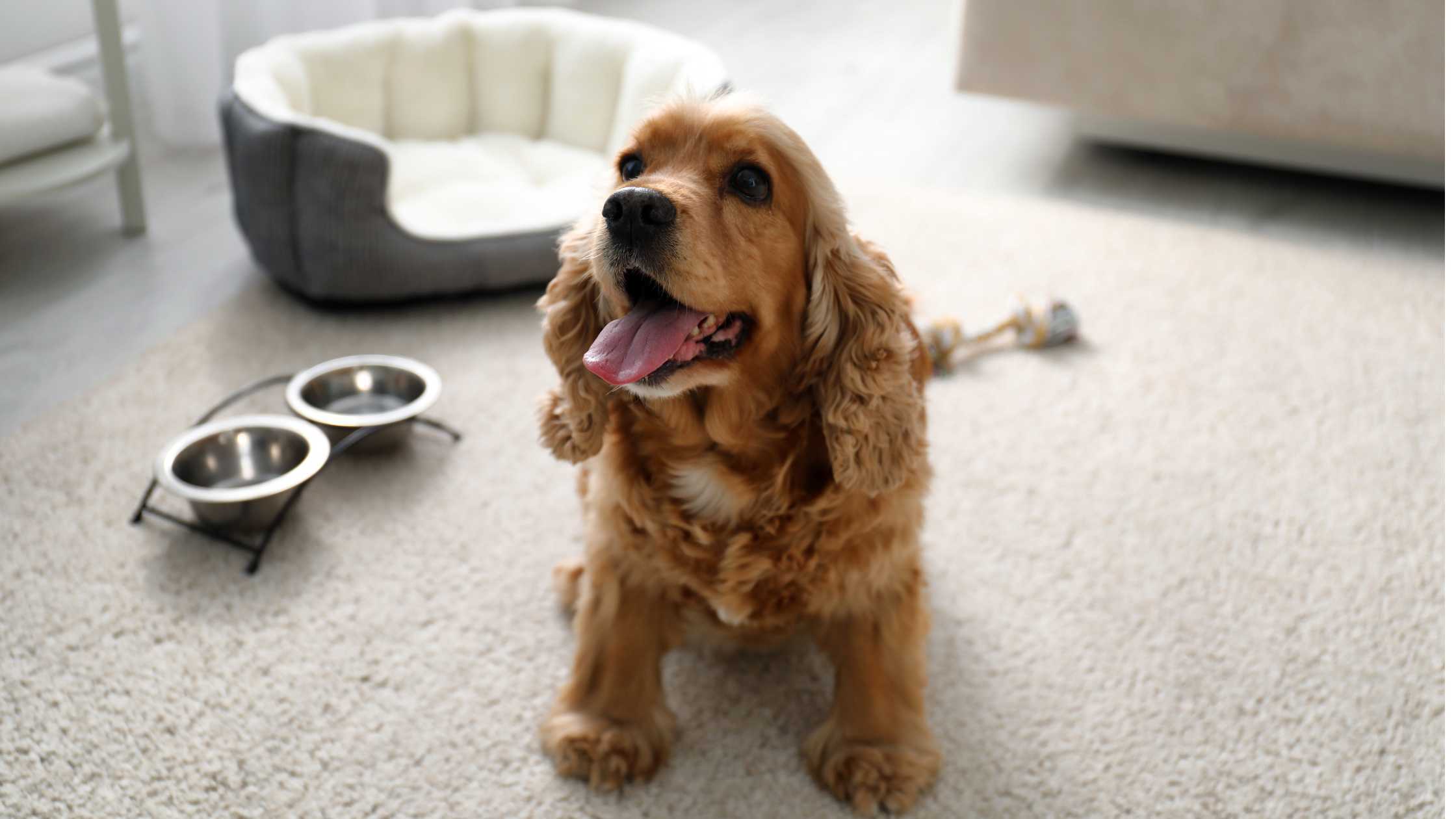 With the vibrant streets, one-of-a-kind cuisines, and unique attractions, the West Loop is favored by many. 
As it becomes a well-known spot for locals and visitors, the neighborhood continues to prove its charm. It is a perfect place for our family, even our four-legged best friends.
Our travel plans always come with an extra layer of consideration. That is to find suitable accommodation that welcomes our pets as warmly as they welcome us.
Finding a pet-friendly hotel is not just about convenience but also the comfort of our furry friends.
From here on, we'll explore some tips and tricks to find a hotel fit for you and your pet.  
What Does Pet-Friendly Mean?
Do you always feel pressured when looking for a good place to stay? Especially when your pet's around, it might be even more stressful. 
The West Loop is your ideal getaway that offers a lot of accommodation options. However, not every "pet-friendly" means the same. 
Pet-friendly is not just a term invented; it's a promise. Looking for a pet-friendly hotel means a place that welcomes your pets rather than just allowing them to stay. 
It means you need to look for a hotel with amenities and services that meet pets' needs.
There's a big difference between pets-allowed and pet-friendly. 
"Pets-allowed" means a place allowing you to bring your pet but don't expect additional services or amenities.
On the other hand, a "pet-friendly" establishment goes the extra mile to make your pets more comfortable. 
To know about the policies, always read the fine print. Many hotels in the West Loop have specific restrictions. Some limitations include:
Weight Limits – Some hotels may only allow pets under a certain weight.

Breed Restrictions – Certain breeds might be excluded because of two things: insurance or maybe your pet has a temper. 

Number of Pets – There might be a limit to how many pets you can bring. This is because of the urban settings like the West Loop. 

Specific Areas – Pets might only be allowed in particular parts of the hotel or specific rooms.
To make sure that you are following all policies, always call ahead. Ask specific questions based on your pet's needs. Make sure you're fully informed before making a reservation. 
What to Look For in Pet-Friendly Hotels?
Finding the ideal pet-friendly hotel in the vibrant West Loop area is not just about a sign that says "Pets Allowed." Here are some features you need to look out for:
1. A Room with Personal Pet Space
Book a room that considers your budget as you look for a hotel. Also, it is a place where your pet can freely move around. This is especially true if you have a larger breed or one that likes to move around. 
2. Good Pet Amenities
To know that a hotel is pet-friendly, look at its amenities. It's also a bonus if they have pet pieces together with their rooms. For instance: 
Pet beds 

Bowls

Toys 

Pet menu
Beyond the room, the hotel also needs a designated pet park or walking area. This allows you and your pet to burn off energy while on vacation. 
3. Safety First
Of course, as much as we want to stay healthy when traveling, our top priority is to have safe hotels for our pets. This is from the areas down to the rooms. 
There should be pet-friendly zones, especially if there are guests who are not comfortable around animals.
4. Well-Trained Staff
To find the best hotel on West Loop also means a staff that knows how to handle every pet a guest brings. 
They need to know:
Basic pet care

Emergency procedures

Pet behavior
5. Consider the Location
Location is always key. Choose a hotel that's at the heart of the neighborhood.
The West Loop has parks like Mary Bartelme Park and Skinner Park. It's more than perfect for you to stretch your legs and your four-legged friend. 
However, if you want to stroll at night, go to streets that are well-lit for late-night strolls. 
6. Check Hotel Reviews
To ensure that you will have a comfortable stay with your pet, it's essential to look at hotel reviews. Here's why: 
You can see their past customers' experiences if it has been a lovely stay for them and their pets.

Reviews can alert you if hidden policies like banned breeds or size restrictions exist. Also, hidden fees. 

You will know the quality of their services in treating your pets. 
Here's how:
Join social media groups. They can give you information and West Loop hotel recommendations

If you know a local or someone who

lives like a local in West Loop

, you can ask them for advice.

Local pet clinics and stores can also offer you places to stay in.
7. Prepare Beforehand
The final yet most important tip. No matter how pet-friendly a hotel is, take preparatory steps to make our stay enjoyable. Below are a few things you can pack and bring with you on your trip:
Favorite Toys to make them at ease with the new environment

Food that brings them comfort

Medications that are enough for your stay
It is also good to note if your pet has any allergies, is anxious, or is old so your hotel can take safety measures. 
The West Loop of Chicago offers you and your pet various experiences. All you have to do is remember these tips, and then you can find a pet-friendly hotel that suits all your needs. 
Choosing the right pet-friendly hotel like Hotel Chicago West Loop isn't just a perfect place for your pet—it's beneficial for you, too! 
When your pet feels at home, you can truly relax, knowing they're contented and safe. So, don't hesitate! Book your stay at Hotel Chicago West Loop, grab that leash, and let the Windy City adventures with your four-legged friend begin.