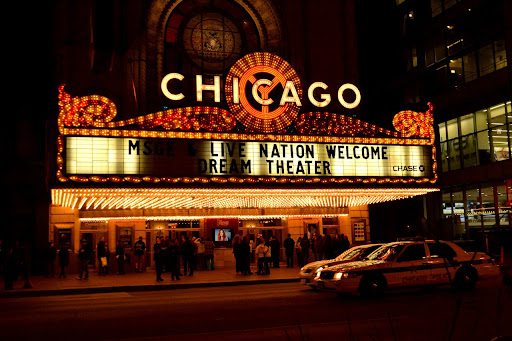 Get ready to ignite your patriotic spirit and celebrate the Fourth of July!
The Fourth of July is a dazzling symphony of festivity and national pride that resonates across the United States. And amidst this resounding chorus of celebrations, Chicago proudly takes center stage.
Are you still finalizing your plans for this momentous occasion? Worry not. Let us introduce you to a hidden gem in the city's heart — the historic West Loop neighborhood. 
Captivating you with a  fusion of history, culture, and entertainment, this vibrant district offers an enchanting backdrop to honor the birth of a nation. 
So, as you prepare to embrace the stars, stripes, and fireworks, consider celebrating the Fourth of July in the Chicago West Loop neighborhood. 
Join us as we discover this wonderful neighborhood. Pack your bags as we invite you to explore, indulge, and enjoy the true essence of Independence Day.
History of the West Loop Neighborhood
The cherished West Loop corner of Chicago traces its roots back to the early 19th century. It was quite a bustling industrial hub. Now, it's a neighborhood that blends old structures and new adaptations. 
If you wish to wander through the streets, you will see significant architectural buildings. These buildings showcase how timeless the looks of the neighborhood are. You will see the rich heritage carved onto every brick and stone by looking at them. 
The West Loop is a living testament to the whole city's past. With the touch of industries like factories and warehouses, you can see them now as stylish loft conversions and even art galleries. 
After years of this corner being industrial, it is now where entrepreneurs, artists, and dreamers come together. 
As you walk through every place this neighborhood offers, know you are not merely an observer. Say yes to being an active participant that will enjoy this historic neighborhood on the Fourth of July. 
Fourth of July Activities in West Loop
The West Loop neighborhood embraces the spirit of the Fourth of July. This specific place has arranged exciting activities and events that you can enjoy. 
From morning to night, the streets come alive with energy and enthusiasm. There are a few festivities where you can celebrate the Fourth in the historic West Loop neighborhood. This includes:
A Park to Enjoy Fireworks Displays
As soon as you enter the West Loop neighborhood, you will see Mary Bartelme Park.  This place is an excellent spot to enjoy fireworks on special occasions like the Fourth of July.
Mary Bartelme Park is known for its beauty and cleanliness, as some people say. If you haven't planned your itinerary yet, this well-maintained green space offers a few amenities to enhance your experience.
This park is for every age and is perfect for family outings. There's a vast, spacious lawn where you can set up chairs or blankets to rest and a paved walkway for cardio activities.
The park also offers a children's play area, making it an excellent option for families celebrating the holiday with their little ones.
You'll find various dining options and amenities nearby, allowing you to grab a bite to eat or a refreshing drink before or after the fireworks display. This park is accessible by public transportation.
Definitely, a safe space to look up to the sky and enjoy the fireworks. Put Mary Bartelme Park on your list and enjoy this open space. 
We recommended checking with the City of Chicago's official website or local event listings closer to the date for accurate information about the fireworks show.
Popular Restaurants and Local Food Recommendations
The vibrant neighborhood of Chicago's West Loop is known for its thriving culinary scene. This place comes with restaurants that cater to every palate. If you find yourself in this lively area on the Fourth of July, you're in for a treat. 
From upscale eateries to casual dining spots, the West Loop offers exciting options to celebrate the holiday with good food and great company. 
Let's explore 5 popular restaurants nearby and discover what makes them worth visiting.
With a 4 (almost 5) star rating, this restaurant is perfect for food enthusiasts and is located at 809 W Randolph Street.
This restaurant is a favorite among locals and tourists alike. This trendy restaurant is helmed by chef Stephanie Izard and is a must-visit for food enthusiasts. 
The best time to dine here on the Fourth of July is during the evening. It's the best place to soak in the lively atmosphere and enjoy the fireworks display from the nearby Grant Park. 
Known for its inventive small plates and bold flavors, Girl & the Goat can offer a unique dining experience that ranges from $15 to $30. 
You can indulge in wood-fired oysters, goat empanadas, and roasted pig face.
The Publican is an ideal choice for those who appreciate farm-to-table dining and an emphasis on seasonal ingredients. 
This award-winning restaurant specializes in hearty, rustic fare, focusing on beer, pork, and seafood. 
The communal tables and lively ambiance create a convivial atmosphere, perfect for a festive celebration. 
Located at 837 W Fulton Market, this place is a top pick for food lovers seeking a vibrant dining experience.
The Publican offers an array of flavorful dishes such as pork belly, whole roasted fish, and house-made sausages. 
3. Lou Malnati's Pizzeria and Pequod's Pizza
The best time to dine in these establishments is during regular meal hours, as they tend to be popular and can get busy during peak times. 
Lou Malnati's Pizzeria has multiple locations, including one at 1235 W Randolph St, while Pequod's Pizza is at 2207 N Clybourn Ave. 
Both places are beloved by locals and visitors alike for their unique take on Chicago-style deep-dish pizza.
Museums, Galleries, and Other Recreational Places
Exploring the cultural side of a city can be an enriching experience. In Chicago's West Loop neighborhood, there is plenty of museums, galleries, and other cultural-related places to visit. 
If you find yourself in the area on July 4, you're in for a treat! We recommend three places to immerse yourself in art, history, and culture on Independence Day. 
Located at 111 S Michigan Ave, the Art Institute of Chicago is a world-renowned museum and cultural institution. 
It houses an extensive collection of artworks spanning various periods and genres, including paintings, sculptures, prints, and decorative arts. 
You can explore iconic masterpieces like Grant Wood's "American Gothic" or Vincent van Gogh's "The Bedroom." 
General Admission for adults ranges from $26 to $32, while there are discounts for students, seniors, and children. 
Visiting on weekdays is best, particularly in the morning or late afternoon.
Situated at 78 E Washington St, the Chicago Cultural Center is a hub for arts and culture in the city. 
This architectural gem is known for its stunning stained glass dome and hosts a variety of exhibits, performances, and events. 
You can explore galleries showcasing contemporary art, photography, and design. The center also offers everything free from public programs, including concerts, film screenings, and lectures. 
On July 4, enjoy the enriching cultural offerings and catch a particular exhibition or performance.
At 201 E Randolph St, Millennium Park is a vibrant urban space combining art, architecture, and greenery. 
It is home to iconic landmarks such as Cloud Gate (aka "The Bean") and the Jay Pritzker Pavilion, which hosts outdoor concerts and performances. 
The park also features outdoor sculptures, gardens, and interactive art installations. 
On July 4, visitors can stroll through the park, relax by the Crown Fountain, and enjoy the festivities happening in the park, such as live music or special events.
Although we've given a few places, you can read more about the best places to visit in Chicago West Loop here.
If you plan the perfect staycation in Chicago's West Loop neighborhood on July 4, Hotel Chicago West Loop is an excellent choice. 
This stylish and modern hotel offers a range of amenities and a prime location, ensuring a memorable and enjoyable experience.
Hotel Chicago West Loop boasts contemporary and well-appointed rooms designed to provide both comfort and style. 
It comes with spacious and tastefully decorated accommodations that offer a welcoming retreat after a day of exploring the vibrant city. 
This hotel's attentive staff is dedicated to providing exceptional service, ensuring a pleasant and hassle-free stay for you, your family, and your friends.
Its prime location is situated in the heart of the West Loop neighborhood. What makes this a great place is surrounded by many dining, shopping, and entertainment options. 
On July 4, you'll have easy access to nearby parks, restaurants, and cultural attractions, allowing you to make the most of the holiday festivities.
Hotel Chicago West Loop provides an ideal staycation experience. Whether you're looking to explore the neighborhood, attend local events, or simply relax and unwind, this hotel gives you a few more reasons to choose it for your next trip to the Windy City.
Best Tips to Enjoy the Fourth in the Chicago West Loop Neighborhood
The Fourth of July is a festive and exciting time in the Chicago West Loop neighborhood. To ensure a safe and enjoyable experience, below are a few essential tips to remember.
1. Stay hydrated.
Chicago is known for its hot summer weather. Remember to drink plenty of water throughout the day to stay hydrated.
2. Apply sunscreen.
Protect your skin from the sun's harmful rays by applying sunscreen regularly, especially if you spend extended periods outdoors.
3. Orient yourself to the Local guidelines.
Be aware of any specific rules or regulations in the city. Also, take note of the events that organizers set forth.
4. Arrive a little earlier than expected.
Famous events and attractions in the West Loop can draw large crowds. Plan to arrive early to secure a good spot and avoid long lines.
5. Be mindful of your belongings.
Keep your belongings secure and know your surroundings, especially in crowded areas. Consider using a cross-body bag or backpack that zips securely.
6. Bring activities and snacks.
Packaging small games, toys, and snacks keep kids entertained and satisfied. This will help prevent boredom and keep their energy levels up throughout the day.
7. Plan your route.
Before heading out, familiarize yourself with the transportation options available in the West Loop. Consider using public transportation, ride-sharing services, or walking, depending on your proximity to the events or attractions.
Remembering these tips, you can have a safe and enjoyable Fourth of July experience in the Chicago West Loop neighborhood.
As you plan your Independence Day celebrations, consider celebrating the Fourth in the Historic West Loop neighborhood.
The West Loop offers a unique and memorable way to celebrate the nation's independence. It has vibrant festivities, culinary delights, cultural experiences, and a recommended staycation place.
Embark on this journey to create cherished memories and discover the hidden gems of this beautiful neighborhood.