Best Places To Visit When in Chicago West Loop Neighborhood
If you're planning a trip to Chicago's West Loop neighborhood, you won't be disappointed by the variety of attractions and activities on offer. From world-class museums to trendy boutiques and some of the city's best restaurants, the West Loop has something for everyone. Here are the top places you won't want to miss: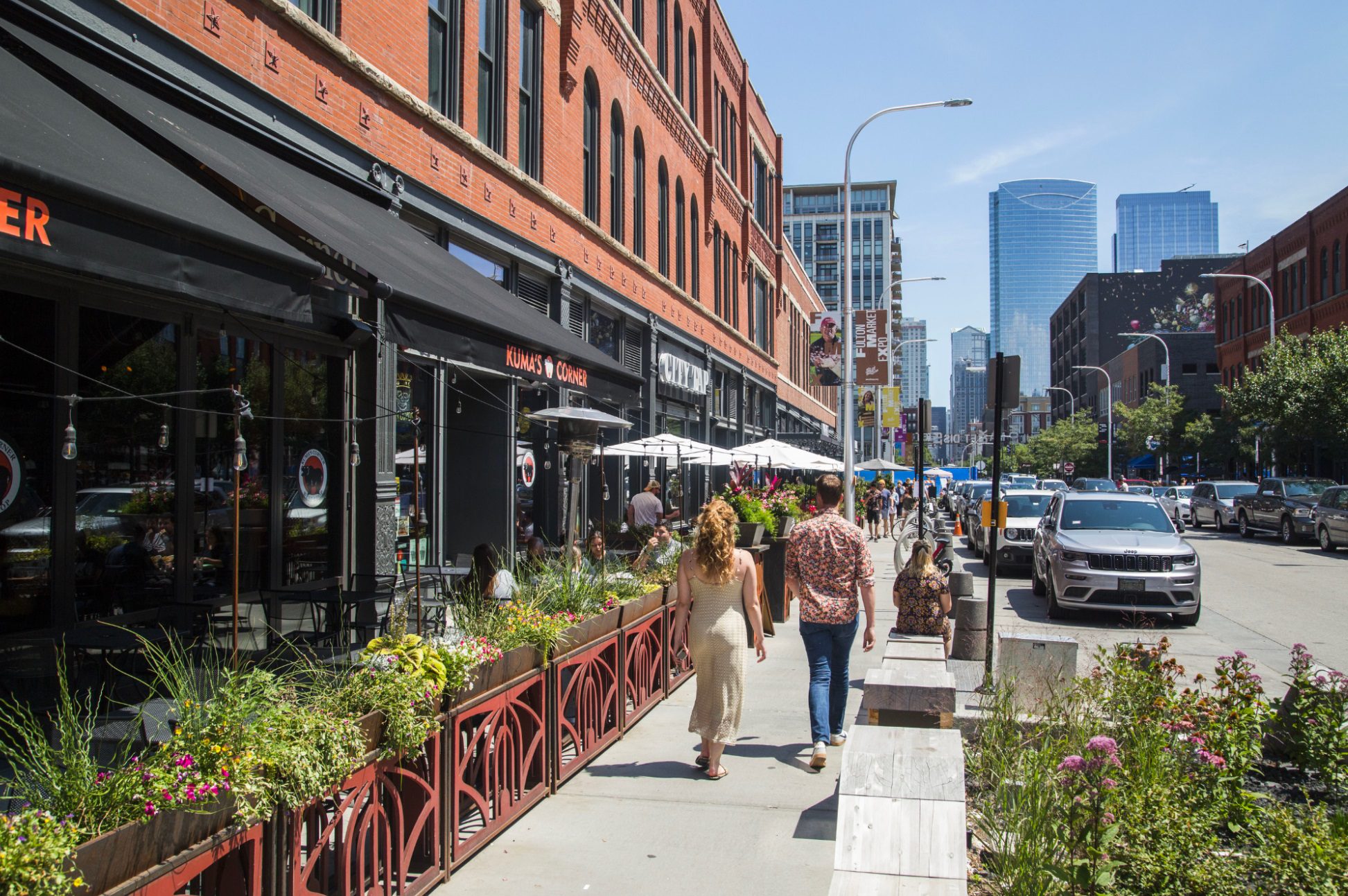 The Art Institute of Chicago – This world-renowned museum is home to an impressive collection of art and artifacts from around the world. Highlights include works by Monet, Van Gogh, and Picasso, as well as a variety of contemporary and modern pieces.
The United Center – Home of the Chicago Bulls and Blackhawks, the United Center is a must-visit for sports fans. Catch a game or a concert at this state-of-the-art venue, which is located in the heart of the West Loop.
Randolph Street Market – This monthly outdoor market is a treasure trove of vintage and antique finds. Browse a wide selection of furniture, clothing, and other unique items, or grab a bite to eat from one of the many food vendors on site.
The Chicago Riverwalk – This scenic path along the Chicago River offers stunning views of the city skyline and is a great place for a leisurely walk or bike ride. Stop by one of the many restaurants or cafes along the way for refreshments.
Girl and the Goat – This highly rated restaurant serves up innovative, globally inspired dishes using locally sourced ingredients. Don't miss the chance to try some of the unique and delicious offerings on the menu.
Hotel Chicago West Loop – There are many reasons why people should visit Hotel Chicago West Loop. Located in the heart of the trendy West Loop neighborhood, the hotel offers easy access to all of the best attractions, dining, and shopping that the area has to offer. The hotel itself is also a top-rated destination, with modern amenities and a stylish design. Guests can enjoy spacious and comfortable guest rooms, a fitness center, and a rooftop pool with stunning views of the city. Additionally, the hotel's location is convenient for travelers, with easy access to public transportation and major highways. Overall, Hotel Chicago West Loop is a great choice for travelers looking to experience all that the vibrant West Loop neighborhood has to offer.
Overall, the West Loop is a must-visit neighborhood for anyone traveling to Chicago. From world-class museums to trendy restaurants and boutiques, this vibrant and dynamic neighborhood has something for everyone.