Blog


Explore Chicago's
Greektown
You've heard of Chicago's Chinatown. Maybe you knew about Little Italy. But have you ever heard of Greektown? At five blocks long and roughly one wide, this enclave isn't Chicago's largest. However, what it lacks in size, it makes up for in influence — and fun.
Celebrate Saint Patrick's Day in Chicago
Chicago is one of the very best cities to celebrate Saint Patrick's Day! Check out the main events that are filled with cheer during this exciting time.
Every year for St. Patrick's day, the famous Chicago River lights up bright green! This cherished tradition dates back over 50 years and attracts locals from all over the state. The dyeing begins early in the morning at 9 am, so make sure to get to the river early if you want to watch it turn colors.
Known as one of the largest St. Patrick's Day in the country, this incredible celebration begins at noon and travels throughout the famous streets of the city. The event is filled with plenty of green, Irish step dancers, marching bands, decorated floats, and more.
St. Patrick's Festival at the Irish American Heritage Center
Taking place right after the parade, this family-friendly event is brimming with traditional and contemporary dance performances along with delicious food.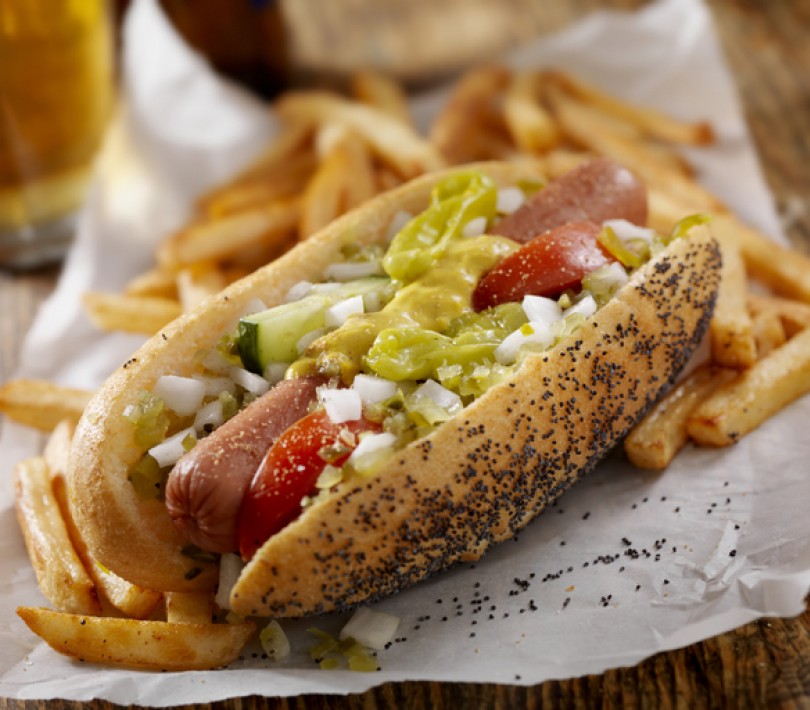 Chicago Navy Pier Food Tour
The very best way to explore Chicago? One bite at a time! Brimming with delicious fare, the "Navy Pier Food Walk" will be showcasing some of Chicago's most beloved foods at the Midwest's most iconic landmark—Navy Pier.
On February 1st from 1 pm to 4 pm, take a tour of this famed tourist attraction with one of their expert tour guides, sample authentic food along the way, and learn the fascinating history while taking in the stunning Chicago skyline.
The perfect winter adventure, this walk is ideal for out-of-town visitors to get a real taste of the Chicago lifestyle!
Some of the foods visitors can sample include stuffed pizza from Giordano's Pizzeria, Chicago-style hot dogs from America's Dog and Burger, caramel cupcakes from Brown Sugar Bakery, cheese curds from Tiny Tavern, and the beloved caramel and cheddar popcorn mix from Garrett's Popcorn.
Tickets are just $25 a person and the event is open to all ages.
Adventures at The Bean
First time in the Windy City? With so much history to explore, no trip to Chicago is ever long enough! While you're here, we highly suggest checking out the wonders of Millennium Park. One of Chicago's most iconic sites, Cloud Gate, well-known as, "The Bean," is a monumental work of art in the park.
The beautiful Millennium Park is the most visited tourist attraction in the Midwest and among the top 10 most visited sites in the country—once you've arrived, you'll most definitely know why.
Reflecting the city's amazing skyline, The Bean is always shining on the city and standing with pride. Brimming with locals and visitors alike—you wouldn't believe the photo ops.
You may recognize this special place from movies like The Break-Up, Source Code, and more—the buildings reflected behind you will certainly add dimension to your Chicago selfie!
Excited to check it out? Start planning your visit today.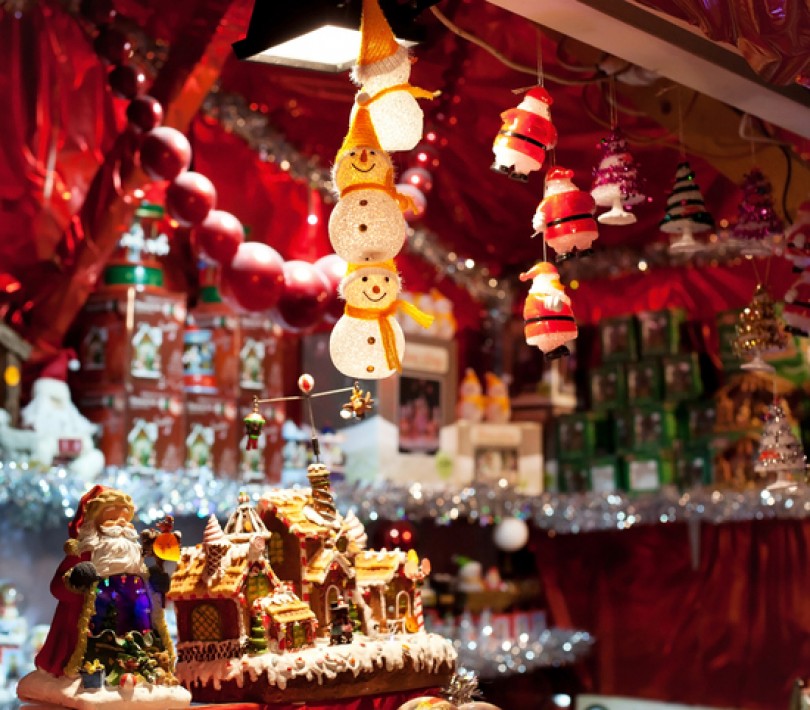 Randolph Street Market is Coming to Town
It's that time of year again! If you haven't started your holiday shopping yet, we know the perfect market to kick things off.
On December 14th and 15th, the Randolph Street Market returns to Chicago with a spectacular holiday market. The famous market is decking the halls at Plumbers Hall with 3 floors of one-of-a-kind shopping. With specialty cocktails, free popcorn, and a festive mix of vintage and modern decorations, houseware, fashion, art, and gifts from over 123 vendors, you're sure to fall in love with this magical experience.
Some featured Holiday Market vendors include a Peppermint S'mores Station by XO Marshmallow, Treats by Grant Street Candied Pecans and Ray's Toffee, Diageo's Tasting Station, Ugly Christmas Sweaters Made Uglier with fashion designer Sew Anastasia, Custom Made Ornaments by Project Onward Art Studio and many more.
Feel like giving this holiday season? Show your support for the Guardian Angel Community Services by donating new and unwrapped toys for kids ages 4-12 years and receive free admission to the market. Happy Holidays!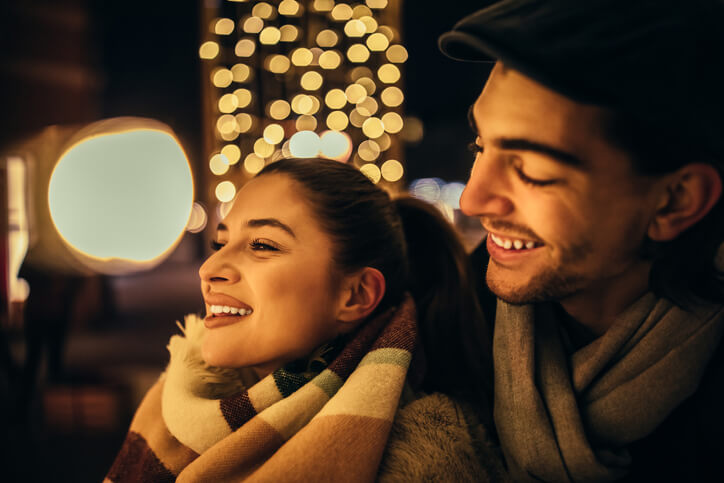 The Magnificent Mile Lights Festival
Start off the holiday season merry and bright at the Magnificent Mile Lights Festival. For over 50 years, Chicago's North Michigan Avenue has lit up with joy for the holiday season.
With over 800 volunteers, this incredible day-long festival and evening tree-lighting parade lights up Michigan Avenue with holiday spirit. Families and friends from all over Chicago attend the parade each year to watch the glowing floats, talented marching bands, incredible balloons, and amazing live performances. Free, open to the public, and televised on ABC7, the parade travels under beautiful twinkling lights along Michigan Avenue from Oak Street to Wacker Drive.
Before attending, make sure to check out the schedule of events. From meet and greets to parade preparation, there's always something fun leading up to the big parade. Beginning at 4:00 pm on Friday, November 22 and again at 11:00 am on Saturday, November 23, this is a simply wonderful, can't-miss event if you're in town.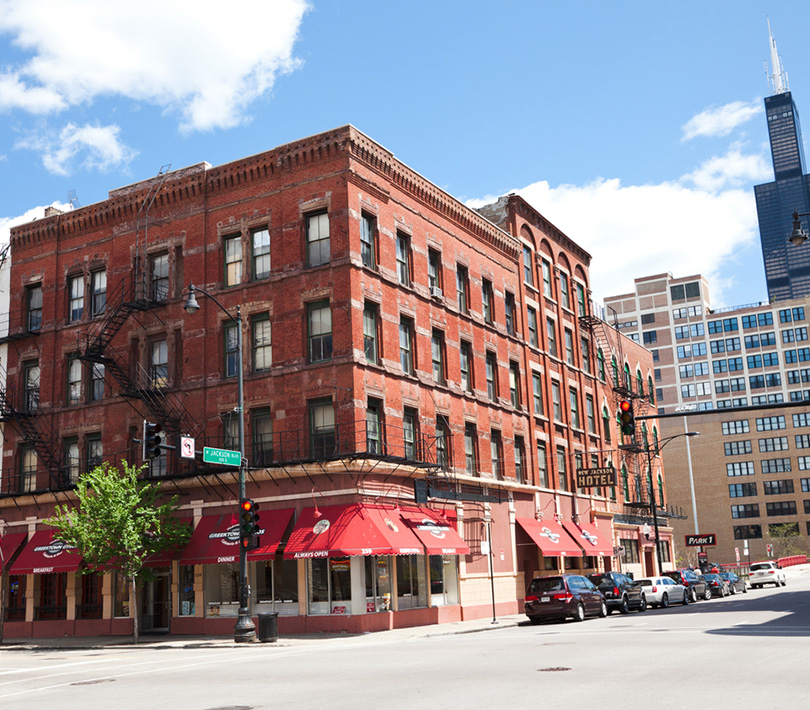 Greek immigrants first arrived in the city in the mid-19th century and quickly carved their niche in Chicago's landscape. They brought the tastes and traditions of their old home to their new one, introducing the United States to gyros and saganaki in the 1960s. While most of Greektown's original residents have since moved away, their impact can still be felt:
Greek restaurants and houses of worship line the neighborhood's streets, and every year, it plays host to the Taste of Greece festival and Greek Independence Day parade. The district even has its own "Passport Challenge," incentivizing visitors to collect stamps from area restaurants and shops that can be exchanged for a goodie-filled tote. All that sits just over a mile away from the Hotel Chicago. Happy exploring!