Bartelme (Mary) Park at Chicago West Loop
St. Mary Bartelme Park, located at 115 S. Sangamon, is a small 3-acre park that offers green space for creative play with or without a playset. There is a beautiful fountain square that provides a cool fog on a hot summer day. If you have a dog, you should visit a sunken dog park with ramps, shelves, and stairs for your dog to play with and a dog bowl designed to keep it filled. You will like it.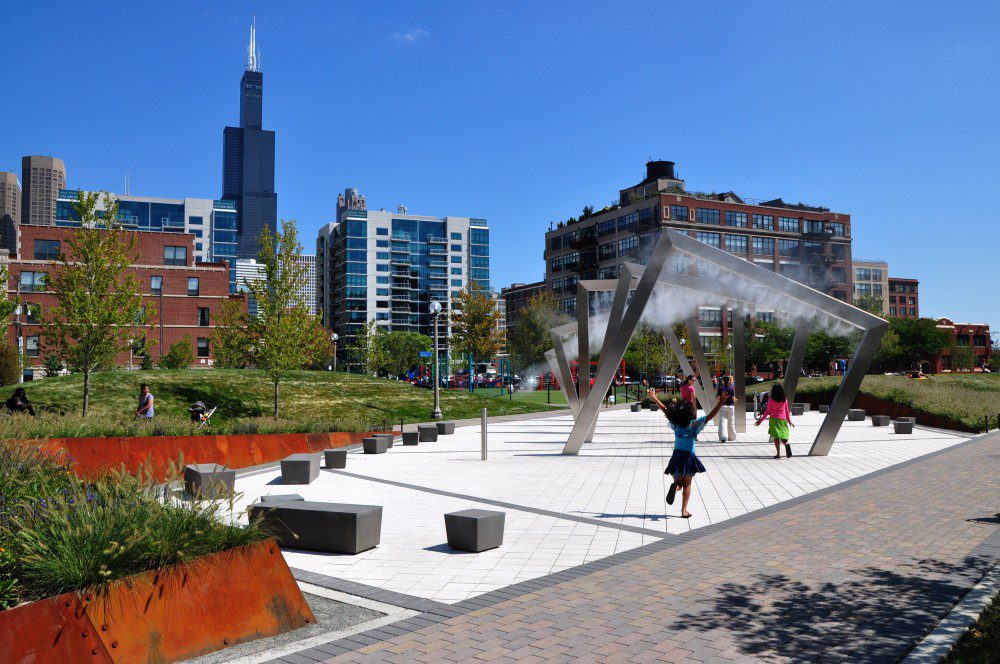 This place is an oasis in the neighborhood, whether you have kids, dogs, or none of them. The park occupies the entire block, with a sturdy playground, artworks, dog runs, and lots of grass for picnics and balls.
The park was near Starbucks and all the families seemed to pit stop there on the tour. Wishbone Restaurant is within walking distance. Or, a few blocks drive to the Greek town, there are plenty of (Greek) options. Another thing you can enjoy are the pop-up juice stands are often seen, and food trucks seem to meander from time to time.
After roaming around the park with family and friends, you can finish the day by staying at Hotel Chicago to provide you with a relaxing rest. Book a stay with us now through our website!