Unwind in Style: The Top Reasons to Book a West Loop Hotel
The Chicago West Loop area, located just a few blocks west of the downtown Loop district, has undergone a significant transformation in past years. No longer just a gritty industrial district, the neighborhood is now one of the city's most vibrant, up-and-coming areas, attracting residents, visitors, and businesses alike. The West Loop encompasses an impressive array of dining options, cultural institutions, sports and recreation opportunities, and trendy hotels, making it a popular destination for travelers seeking an immersive Chicago experience.
If you're planning a trip to Chicago, you may be wondering which neighborhood is best suited for your accommodations. While there are many great options throughout the city, the West Loop stands out for its unique character and amenities. In this blog post, we'll dive into the top reasons to book a West Loop hotel, including its convenient location, trendy vibes, foodie paradise status, cultural experiences, sports and recreation offerings, and business traveler benefits. Whether you're traveling for leisure or work, you'll find plenty of reasons to unwind in style in the West Loop. So sit back, relax, and discover why this dynamic neighborhood should be at the top of your hotel list.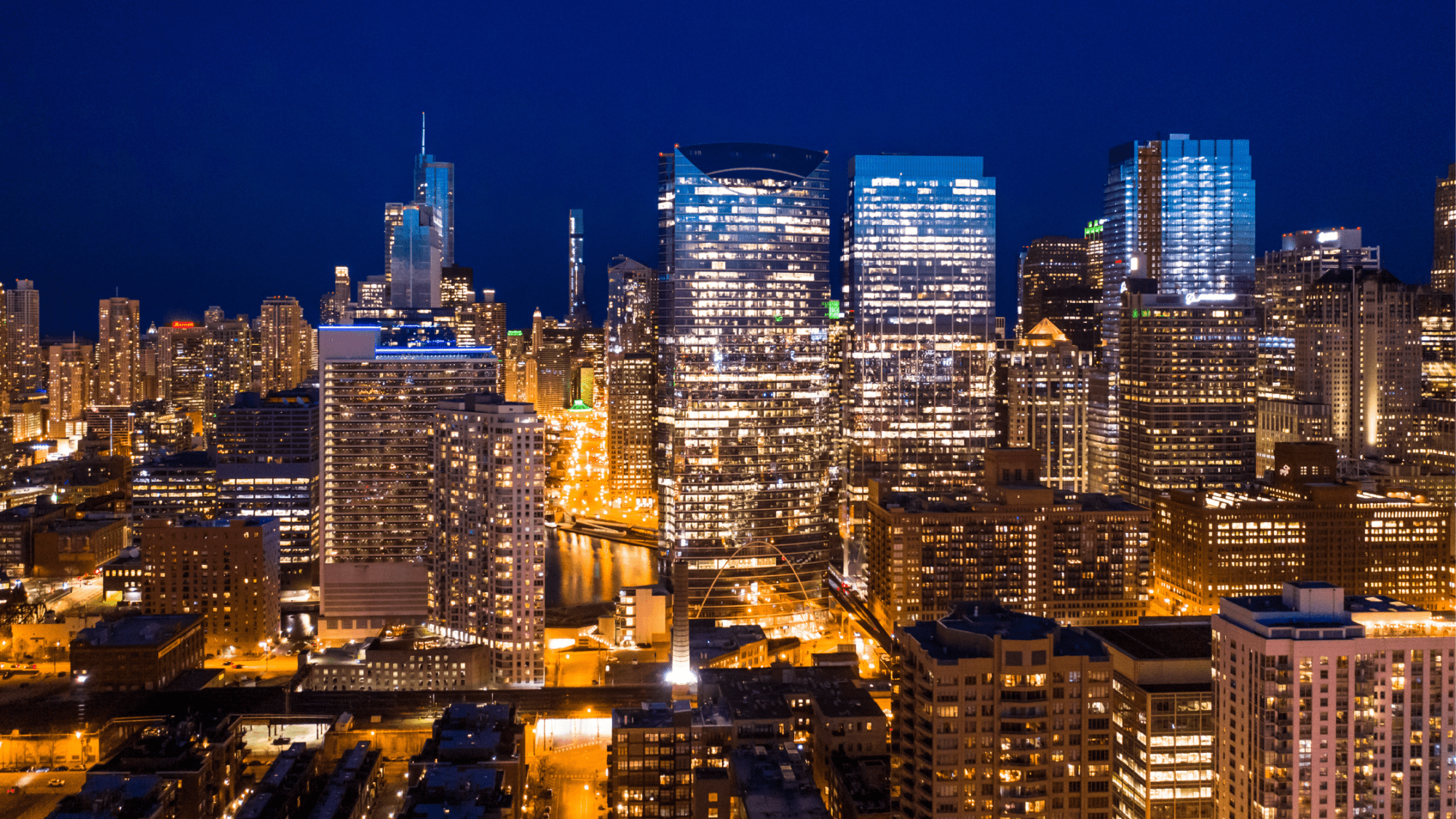 Convenient Location
Accessibility to public transportation
Getting around Chicago is a breeze when you stay in the West Loop. The area is well-connected to the city's public transportation system, including the L train and bus routes. Whether you're traveling to or from O'Hare International Airport or Midway International Airport, or simply need to get around town, you'll appreciate the convenience of staying in a transportation hub like the West Loop. Plus, if you're traveling to multiple neighborhoods or want to explore beyond the immediate vicinity, you can easily catch a train or bus from one of several nearby stops.
Walkability to local restaurants and bars
One of the standout features of the West Loop is its incredible dining and nightlife scene. From award-winning restaurants to chic rooftop bars, the neighborhood offers something for every palate and preference. And the best part? Many of these top-rated establishments are located within walking distance of the area's hotels. You can easily stroll along Randolph Street or Fulton Market and discover new culinary delights around every corner. Plus, with so many local spots to choose from, you can enjoy a different dining experience every night of your stay.
Trendy Vibes
Up-and-coming neighborhood
The West Loop's transformation into one of Chicago's trendiest neighborhoods has captured the attention of visitors and locals alike. Once an industrial district, the area has been revitalized with new developments, architectural gems, contemporary art galleries, and plenty of green parks. The West Loop's industrial past has been preserved in the former factories and warehouses that now house tech startups, co-working spaces, artisanal shops, and fitness studios. This juxtaposition of old and new gives the neighborhood a unique energy and makes it a sought-after destination for trendsetters and urban explorers.
Chic and modern hotel options
The West Loop's reputation for style and sophistication extends to its hotels, with a range of luxurious, boutique, and stylishly appointed accommodations. From art-inspired hotels to intimate bed and breakfasts, the West Loop area offers guests a chance to experience a fresh and unique take on hospitality. Whether you're seeking a quiet retreat or prefer to be in the heart of the action, you'll find a hotel that suits your needs in the West Loop.
Hip nightlife scene
When the sun goes down, the West Loop's vibrant nightlife scene comes alive. The neighborhood has some of Chicago's best bars, breweries, clubs, and music venues. Visitors can choose from a variety of nightlife options that cater to different moods and tastes. You can opt for a chilled out café or speakeasy, dance the night away at a club, or take in a live show at one of the neighborhood's legendary music venues. With something for everyone, it's no surprise that the West Loop is a favorite destination for those looking for a night out on the town.
Foodie Paradise
Variety of ethnic cuisines
The West Loop is known for its diverse and exciting culinary scene, which features an impressive range of ethnic cuisines. From Italian to Mexican, Greek to Vietnamese, and everything in between, the neighborhood offers a wealth of options for foodies looking to explore new flavors and cultural experiences. Whether you're in the mood for street food, fine dining, or somewhere in between, the West Loop has something to offer everyone.
Award-winning restaurants
In addition to its wide variety of ethnic cuisines, the West Loop is also home to a number of award-winning restaurants. This includes both Michelin-starred establishments and local favorites that have garnered critical acclaim for their innovative culinary creations. Visitors to the area will have the opportunity to sample unique and delicious dishes that showcase the creativity and talent of the West Loop's top chefs.
Food tours and culinary classes
For those looking to dive even deeper into the West Loop's food scene, there are a number of options available for food tours and culinary classes. These experiences offer visitors the chance to learn about the neighborhood's history and culture, meet local chefs and artisans, and sample a wide variety of dishes from different restaurants and markets. Whether you're a seasoned foodie or just looking to explore something new, a food tour or culinary class in the West Loop is a must-do experience that will leave you with a deeper appreciation for the area's culinary offerings.
Cultural Experiences
Art galleries and studios
The West Loop has established itself as a thriving arts district, with numerous galleries and studios that showcase the works of both emerging and established artists. Visitors can explore a diverse range of artistic styles, including contemporary art, photography, sculpture, and more. Additionally, many of the galleries and studios host special events and exhibitions throughout the year, making the West Loop a must-visit destination for art lovers.
Historic landmarks
As one of Chicago's oldest neighborhoods, the West Loop boasts a rich history that can be seen in its historic landmarks. These include the Fulton-Randolph Market District, which contains some of the city's most iconic architecture, as well as the Haymarket Martyrs' Monument, which pays homage to the labor struggles of the late 19th century. Visitors to the West Loop can take a stroll through the neighborhood and experience its history and culture firsthand.
Music venues and festivals
Finally, one of the most iconic cultural experiences in the West Loop is its music scene. The neighborhood is home to a number of legendary music venues that have hosted some of the biggest names in the industry. Additionally, the West Loop boasts a number of festivals and outdoor concerts that showcase a diverse array of musical genres. Whether you're a fan of rock, jazz, indie, or world music, you'll find something to love in the West Loop's vibrant music scene.
Sports and Recreation
Nearby sports stadiums
Sports fans will love staying in the West Loop, as the neighborhood is conveniently located near some of Chicago's top sports stadiums. This includes the United Center, home to the NBA's Chicago Bulls and NHL's Chicago Blackhawks, as well as Guaranteed Rate Field, where the MLB's Chicago White Sox play. Whether you're in town to catch a game or simply want to experience the excitement of the city's sports culture, the West Loop is the perfect home base for your visit.
Fitness centers and gyms
For visitors looking to stay active during their trip, the West Loop area offers a variety of fitness centers and gyms to choose from. Whether you prefer to work out on your own or participate in group classes, you'll find plenty of options in the neighborhood. Many of the area's gyms offer state-of-the-art facilities and equipment, as well as personal training and instruction services to help visitors achieve their fitness goals during their stay.
Outdoor activities and parks
Finally, for those who enjoy outdoor activities and nature, the West Loop boasts a number of parks and recreational areas that are perfect for hiking, biking, picnicking, and more. One of the most popular parks in the area is Mary Bartelme Park, which features green space, playgrounds, and a dog park. Visitors can also explore the nearby Chicago Riverwalk, which offers stunning views of the city's skyline and plenty of opportunities for outdoor recreation. No matter what your preferred outdoor activity may be, the West Loop's parks and recreational areas are sure to delight.
In summary, the West Loop is a neighborhood that has something for everyone. With its convenient location, trendy vibe, foodie paradise status, cultural experiences, sports and recreation offerings, and business traveler benefits, the West Loop is a top choice for visitors to Chicago. Whether you're looking for a getaway filled with fantastic food, art and music, or simply want to experience the energy and excitement of a booming urban area, the West Loop is sure to impress.
So if you're planning a trip to Chicago, we invite you to book your stay in Hotel Chicago West Loop. With a range of options, restaurants, cultural institutions, and outdoor recreational activities, you won't be disappointed. The neighborhood's unique blend of history and modernity, grit and glamour, and art and culture make it a must-visit destination for travelers seeking an authentic Chicago experience. We hope to see you soon in the West Loop!