Rooftop Cinema Club: Watch Movies On Amazing Rooftop in Fulton Market
Fulton Market has added an unique rooftop movie experience to its movie-theater lineup. Rooftop Cinema Club, founded in London, has expanded to Chicago and has debut May this year.
Rooftop Cinema Club began with a single rooftop in London in 2011 and has since spread to Los Angeles, San Diego, New York, Houston, Chicago, and Miami.
The Rooftop Cinema Club is different from any other outdoor movie experience you've ever experienced. Here, guests are invited to arrive early to participate in the different games and activities available around the gorgeously decorated tropical site.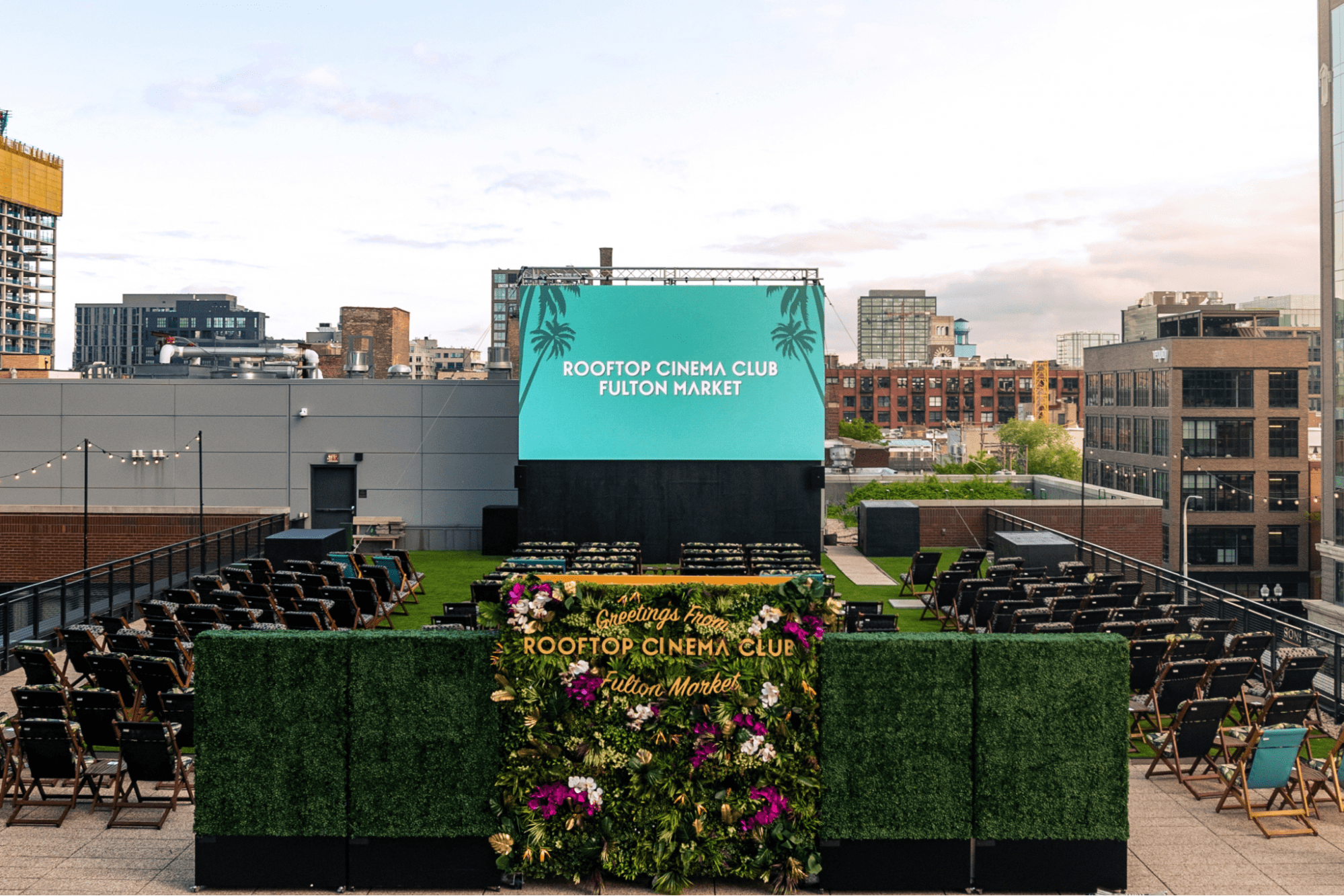 Movie-watching has gone fancier with this high-end rooftop movie experience. The space is loaded with tropical design, outdoor games, and a variety of sitting options ranging from lounge chairs to loveseats and more. For an enhanced viewing experience, there are also high-tech LED displays and separate wireless headphones.
Located at 311 N Morgan St. in Chicago's Fulton Market, you will absolutely enjoy classic movies. Check out the available movies now at www.rooftopcinemaclub.com.
If you're looking for a unique experience that will leave you feeling relaxed and invigorated, look no further than Rooftop Cinema Club. After spending an evening under the stars watching your favorite films, what could be better than retreating to Hotel Chicago for a comfortable and restful stay? Book your reservation now and enjoy all that our hotel has to offer. We can't wait to welcome you!