WEST LOOP HOTEL COMMISSIONS LOCAL ARTISTS TO PAINT GUEST ROOMS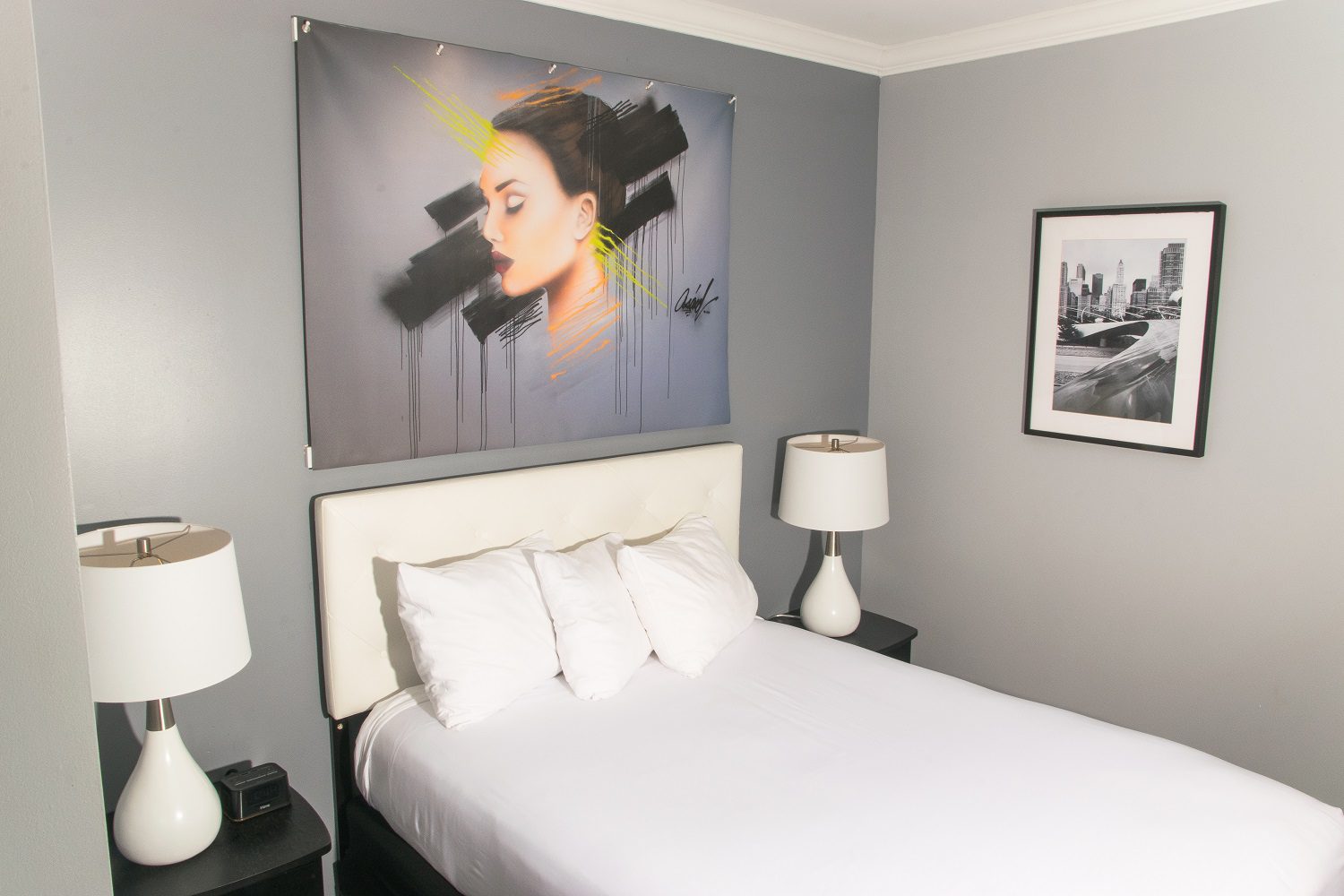 When you live in a city bursting with creative street artists and muralists, there's no need for uninspired, generic art prints. Hotel Chicago West Loop is taking advantage of the city's local artists by commissioning them to give each guest room a creative transformation.
A post shared by Hotel Chicago West Loop (@hotelchicago) on 
"I wish more hotels would do things like this. When you go to a new city, part of what I like seeing is all the local artwork of local artists," said Brandin Hurley, one of the Chicago artists selected for the project. "I feel like you get a really good sense of who the people in the city are by looking at the local artists. [Hotel Chicago is] really bringing that right to you."
In the past year the hotel, located at 1622 W. Jackson Boulevard, has hired five artists to create six murals in six guest rooms and the hotel is planning more. The hotel's art initiative, The Annex, began with a private collection from Helmut Horn, an artist and hotelier. The permanent collection lines the walls of the hotel's lobby and continues on the second and third floors. It includes Horn's photographs and other art he has collected.
"I don't know any hotels that are doing this. I know a few hotels have art, but we are trying to position ourselves as a gallery," said Juan Monroig, the hotel's general manager.