STREET ART MOVES INSIDE AT HOTEL CHICAGO WEST LOOP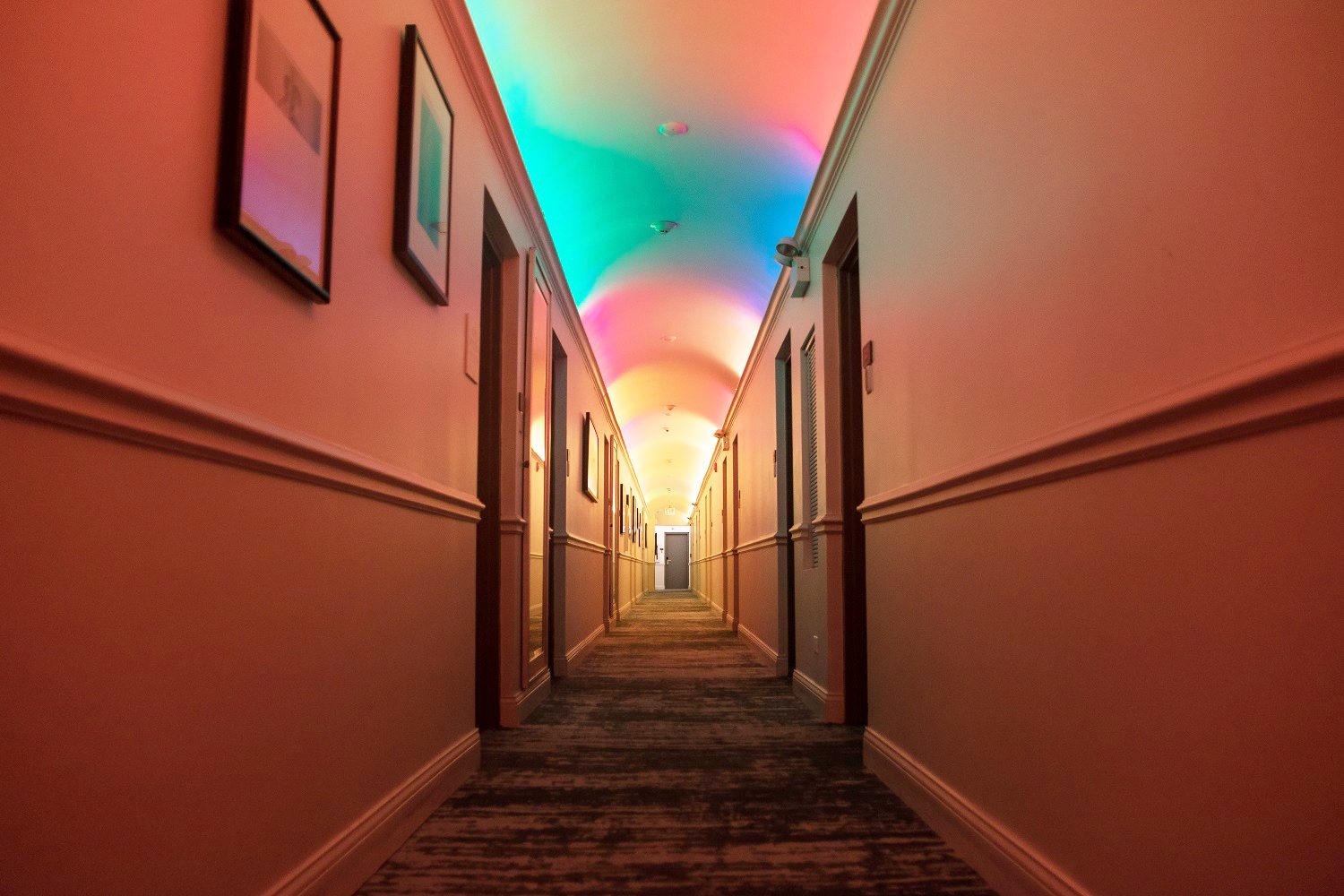 Two of Chicago's most prominent street artists have been putting the finishing touches on guest room murals this month as part of the renovation of Hotel Chicago West Loop.
In 2014, the Depression-era building that Hotel Chicago now occupies was a low-income, single-room residency. Today, it's transformed: part hotel, part art gallery.
"When they renovated it, most of the building was just blank walls," says Operations Manager Jean-Luc Laramie. To fill that space, the hotel sought out Chicago street artists who could turn plain walls into works of art.
Two renowned muralists-JC Rivera and Asend-were contracted to kick off the project. Their only limitation was that their pieces had to be inspired by Chicago, their hometown.
The muralists were eager to showcase their art in a new way. "There's always been a little bit of stigma attached to (street art)," says Asend, 35. "There's so much from this city to be inspired from."
"There's a lot of art and mural work that's being done nowadays that's inspired by graffiti," Asend says, "whether it's the color use or a little bit of spray-paint style, the edgy colors that pop."