SHIRLEY RYAN ABILITYLAB SHOWCASES PATIENT ART AT NEW EXHIBIT AT HOTEL CHICAGO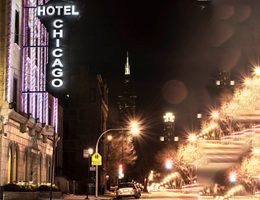 CHICAGO (WLS) — Hotel Chicago West Loop partners with Shirley Ryan AbilityLab to showcase more than 30 pieces of art by patients with functional impairments.
Art therapy at Shirley Ryan AbilityLab leverages the creative process to help improve the physical, mental and emotional well-being of patients. Individual and group sessions, led by board-certified art therapists, promote functional independence by facilitating a mind-body connection, reducing stress and anxiety, and encouraging self-expression.
For more information, visit https://www.hotelchicagowestloop.com/ and https://www.sralab.org/