HOTEL CHICAGO WEST LOOP ROOMS FEATURE STREET ART BY LOCAL ARTISTS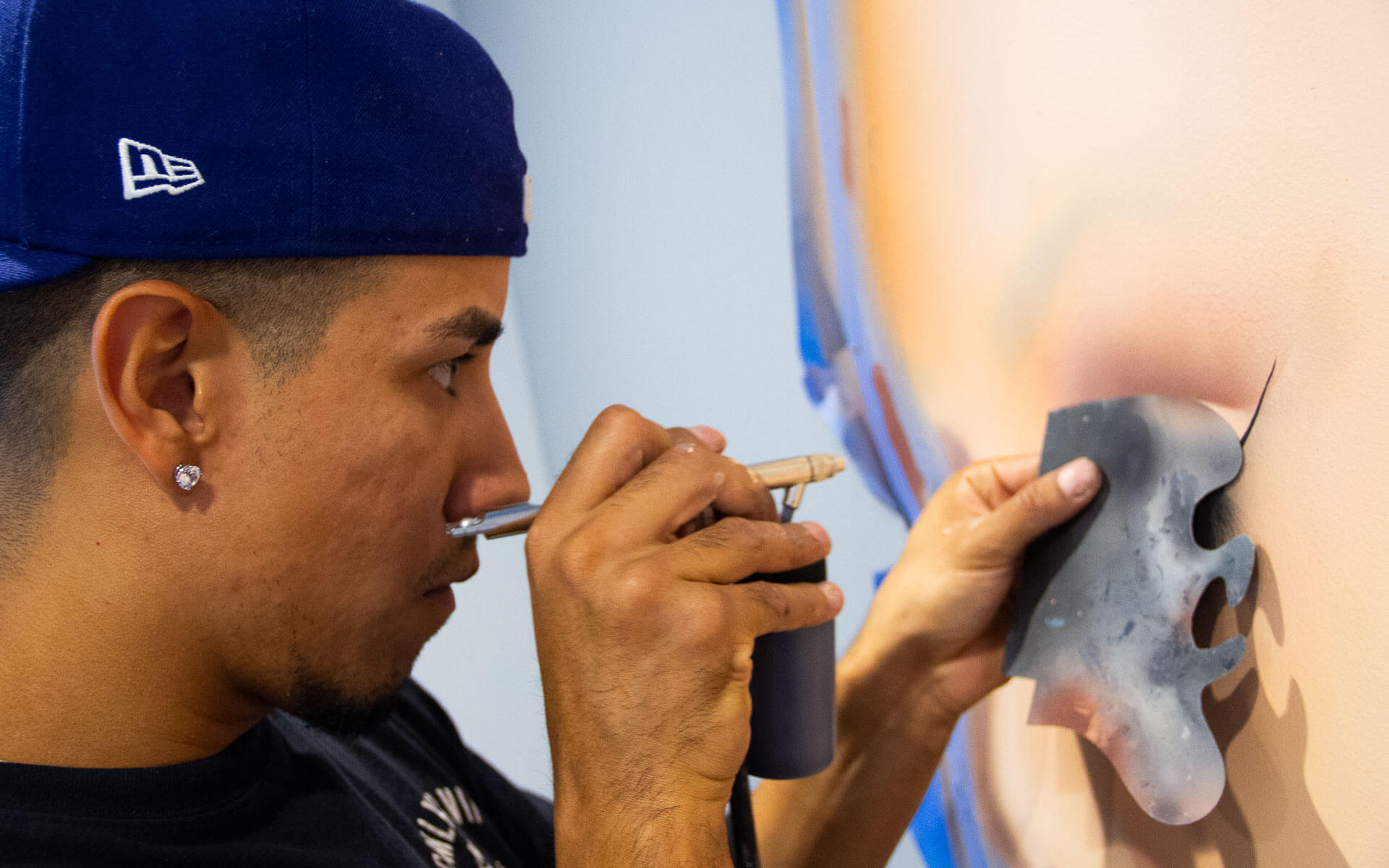 That's the question Hotel Chicago West Loop poses and answers amid its 116 rooms.
Nestled between the Chicago skyline and the United Center, the four floors of the boutique hotel at 1622 W. Jackson hold art you won't find anywhere else in the Chicago area — including unique murals from local artists Asend (known for his mix of fine art and graffiti) and JC Rivera, creator of the boxing-glove-wearing Bear Champ character.
The murals are the most recent additions to the hotel's art "Annex." Both creatives were among dozens chosen to put their vision of the city on the walls of Hotel Chicago's rooms.
"I was interested because the hotel wanted artwork inside the guest rooms, which is a little different and unique, as opposed to most projects that are outside on a corner wall or hallway," Asend said. "I wanted to do a portrait, but I also wanted to do my letters — my graffiti style speaks Chicago."