12 NEW EXPERIENCES IN CHICAGO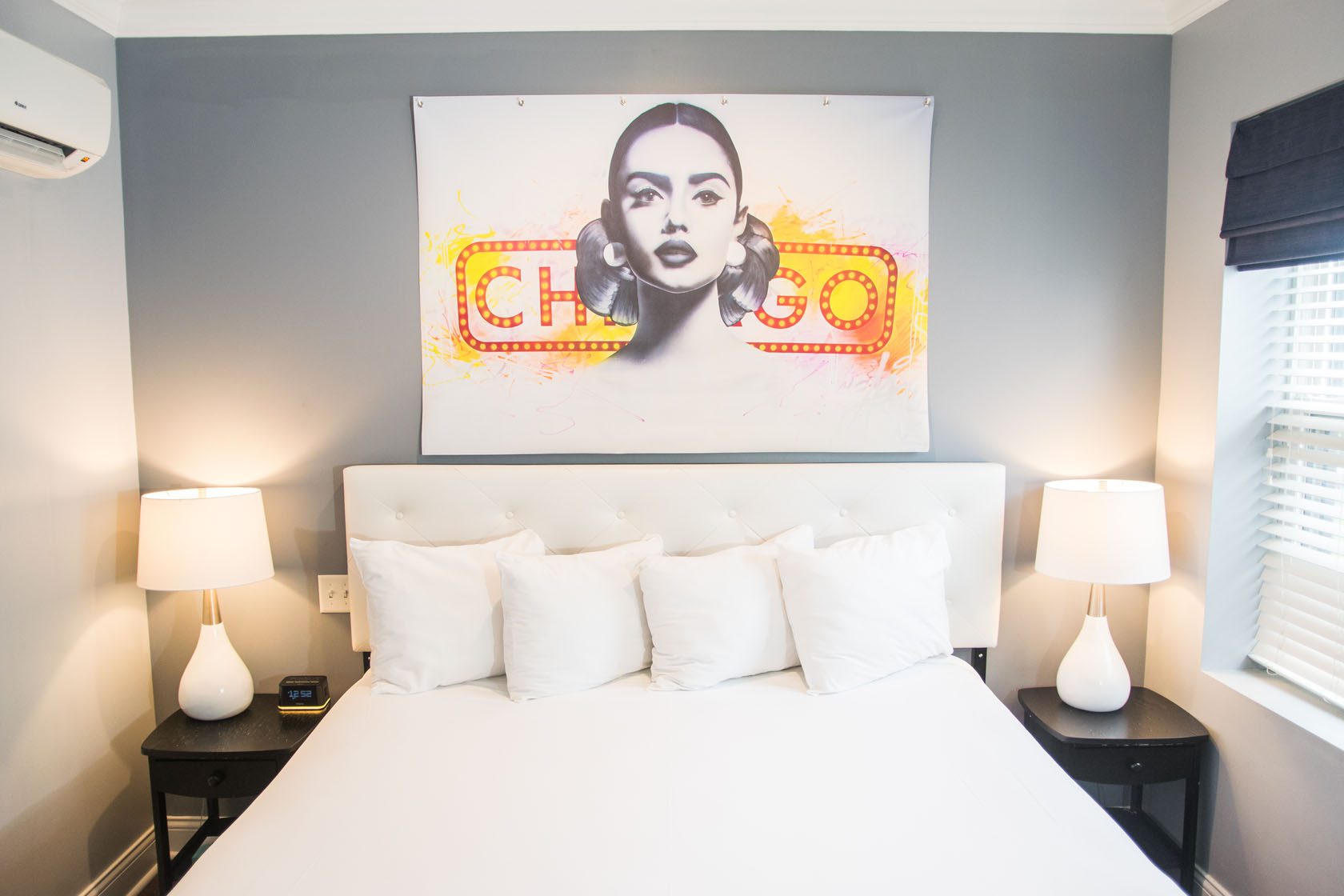 The Windy City keeps things shaking year-round, and the winter-to-spring transition is no exception. These first few months of 2020 offer new indoor and outdoor experiences including a fanciful tea party, a rock 'n roll exhibition, a stylish new hotel and a real Yellow Brick Road.
Chicago Board Game Cafe The folks behind the cheeky Cards Against Humanity game have a new venture. At the Chicago Board Game Cafe, "game teachers" help patrons choose from more than 300 games to play while enjoying small plates inspired by Spanish, Mexican and Vietnamese cuisine. Also, two immersive, theatrical-style games put players in the Cold War and outer space.
Chicago Fire Soccer fans are saying "welcome home" to the Chicago Fire. The city's MLS team bid adieu to their former stadium in suburban Bridgeview and will be playing home games at Soldier Field (home of "Da Bears") starting March 21.
Stay Tuned: Rock on TV Chicago is the first stop on the national tour of Stay Tuned: Rock on TV from Cleveland's Rock & Roll Hall of Fame. The exhibit at the Museum of Broadcast Communications uses archival footage, artifacts and interviews to illuminate the intersection of rock music and television. Get your rock 'n roll on before the exhibition ends April 3.
Time Out Market Chicago A word of advice? Arrive at Time Out Market Chicago with an empty stomach. Since opening in late 2019, the massive two-story (plus rooftop) food hall has been serving up artisan hot dogs, crispy empanadas, fudgy cakes and more from locally renowned chefs. Come for the food—then stay for the trivia nights, pasta-making classes and twilight yoga.
Mad Hatter Gin & Tea Party Tea time has never looked so marvelous. This Alice in Wonderland-inspired extravaganza, held at a secret pop-up location in Chicago from April through June, promises gin-spiked teas, tasty treats and wacky interactions with the Mad Hatter and his pals. Things will certainly get "curious and curiouser" during this 90-minute trip down the rabbit hole.
21c Museum Hotel Part hotel, part museum. Located just a block from the Magnificent Mile, the newest in the 21c Museum Hotel boutique chain opens mid-February with nearly 300 rooms and a contemporary art museum that is free and open to the public all year. Docents lead guided tours on Wednesdays and Fridays at 5 p.m.
Topgolf Swing Suite In a throwback to its sports club roots, the Chicago Athletic Association recently opened a Topgolf Swing Suite on the first floor of the hotel. Virtual gaming bays mimic the golf experience for up to eight friends at a time. Between swings, guests can nosh on food and cheers with drinks from the hotel's acclaimed restaurant, the aptly named Game Room.
Wabash Windows Goodbye vacant storefronts, hello vibrant murals. Thanks to a recent Chicago Loop Alliance initiative, four local artists were invited to paint over the glass windows of four empty stores on Wabash Avenue between Lake and Monroe streets. As pedestrians hurry by, splashes of orange, yellow, baby blue and green help enliven even the grayest of winter days.