Have a Worry-Free Camp Planning at Steve & Kate Camp
If you've been looking for a summer camp for your little one, look no further! Steve & Kate Camp is the perfect place to send them. With great reviews, your child will have an amazing time while learning new things and making friends. Plus, with our worry-free planning process, you can be sure that everything will go smoothly.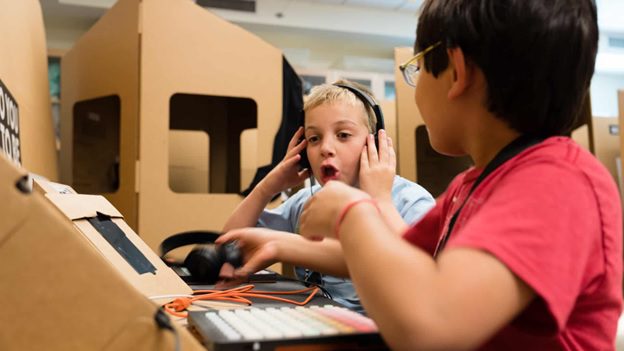 Steve & Kate Camp is ideal for campers that want a flexible schedule; choose a day, a week, or a month. S&K truly allows children to be children. In one of the various studios strewn throughout, your camper can sing, bake, sew, produce a movie, dance, or even code their own computer game. Do you want to go outside? Participate in a continuous game of hockey, basketball, or soccer that is likely to be going on all day. Do you require some fuel? They provide a choice of daily lunch selections from local restaurants and caterers.
Weeklong camps run from June 20 to August 19 and are open for kids aged 4 to 12. They have locations in Lincoln Park, Lakeview & West Loop and you can reach them at steveandkatescamp.com.
And while you are waiting for your kids to finish the camp, you can enjoy your me-time at Hotel Chicago as the equivalent of their summer camps at Steve & Kate Camp. Book a stay with us now!