Celebrate Saint Patrick's Day in Chicago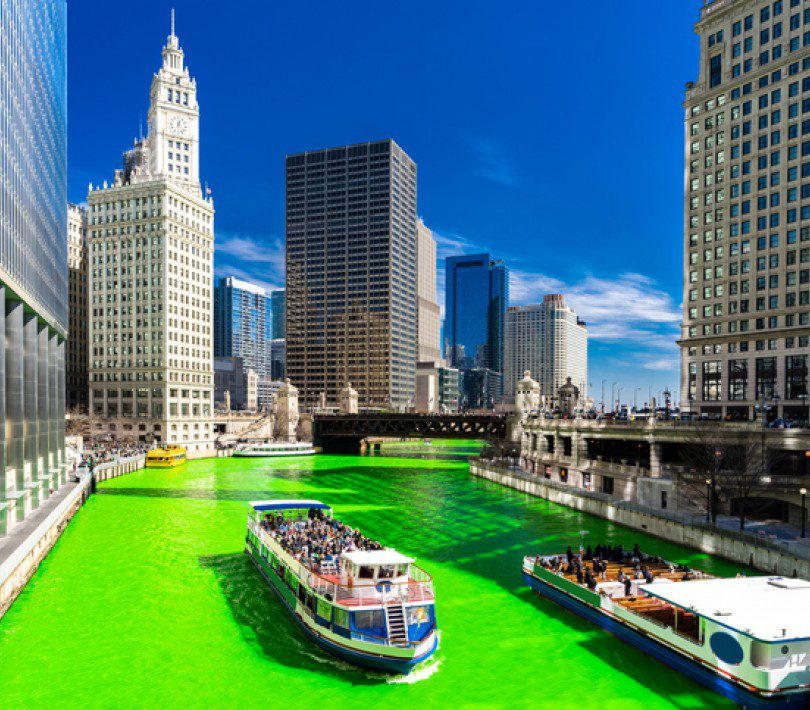 Chicago is one of the very best cities to celebrate Saint Patrick's Day! Check out the main events that are filled with cheer during this exciting time.
The Chicago River Turns Green
Every year for St. Patrick's day, the famous Chicago River lights up bright green! This cherished tradition dates back over 50 years and attracts locals from all over the state. The dyeing begins early in the morning at 9 am, so make sure to get to the river early if you want to watch it turn colors.
St. Patrick's Day Parade
Known as one of the largest St. Patrick's Day in the country, this incredible celebration begins at noon and travels throughout the famous streets of the city. The event is filled with plenty of green, Irish step dancers, marching bands, decorated floats, and more.
St. Patrick's Festival at the Irish American Heritage Center
Taking place right after the parade, this family-friendly event is brimming with traditional and contemporary dance performances along with delicious food.