Blind Barber at West Loop: Barbershop at Day, Crowd's Favorite Lounge at Night
Barbershop in the front, a lounge for a party in the back – that is how Blind Barber can be portrayed. It is a new neighborhood barber and lounge in Chicago's Fulton Market district. Invented, designed, and built by 555 International, this is the third location for two destinations, the original location in New York City and the second location in Los Angeles.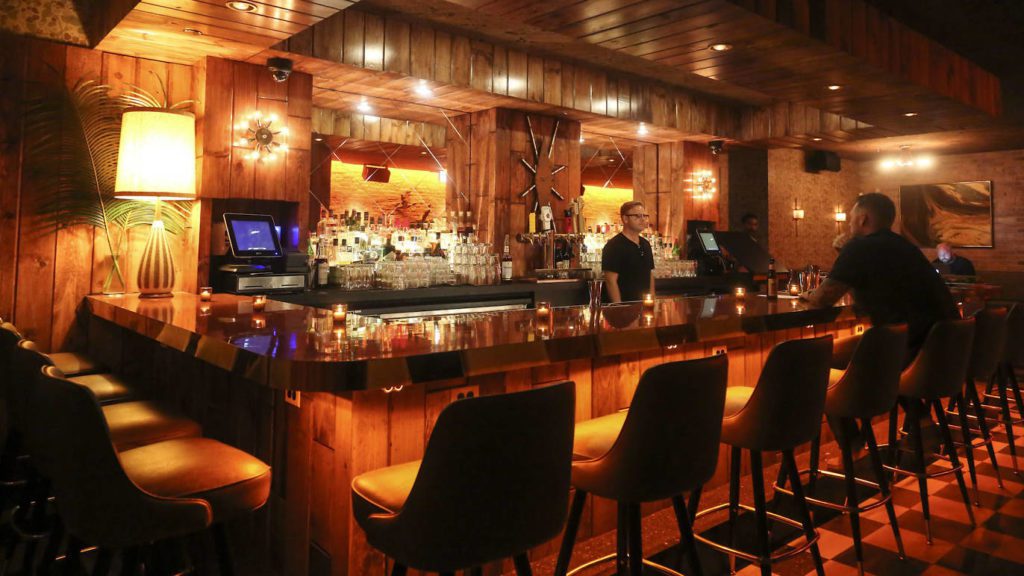 Once inside, those who don't know the way around do not doubt that Blind Barber is not the modern view of a good old hairdresser. White walls, tiled floors, and ceilings with wooden beams, classic steel, and black leather barber chairs, tall mirrors, and modern mid-century furniture. On the other hand, the wall that directly surrounds the mirror is slightly eroded, otherwise, try/do not try cool industrial grain in a nicely cut (prank) space.
They want a Rec Room atmosphere, but at night the music adds to the atmosphere. Customers will find orange leather sofas and knotted pine walls. Fulton Market was once the center of Chicago's meat industry, and the space uses stained glass windows in honor of the region's history. The bar covers an area of ​​2,400 square feet and the hair salon is 800 square feet. We offer 20 types of grilled cheese sandwiches, tacos, and salads. The restaurant enters through an unobtrusive back door.
After a day spent in Blind Barber, you can spend it further at Hotel Chicago to provide you with a relaxing stay. Book a stay now!