Big Monster Toys: Here's What's Behind The Big Yellow Door You've Been Seeing Online
Don't worry if you've ever done a double-take while walking down Racine Ave., we believe the big green monster is friendly.
After spending a lot of time following Chicago's Instagrammers and walking the West Loop, you may have seen a huge yellow door with big green monsters shimmering. What the hell is that? You've probably wondered. Well, behind that very Instagrammable door is Big Monster Toys, the creator of all your favorite kid's toys.
This big green monster actually protects one of the largest toy and game makers in the country. Big Monster Toys designs toys for many large companies such as Mattel, FisherPrice, Hasbro, Disney, and Little Tikes. In fact, Polly Pocket, Hot Wheels, some Barbies, My Dream Puppy, and Uno Attack all came from this Chicago design company.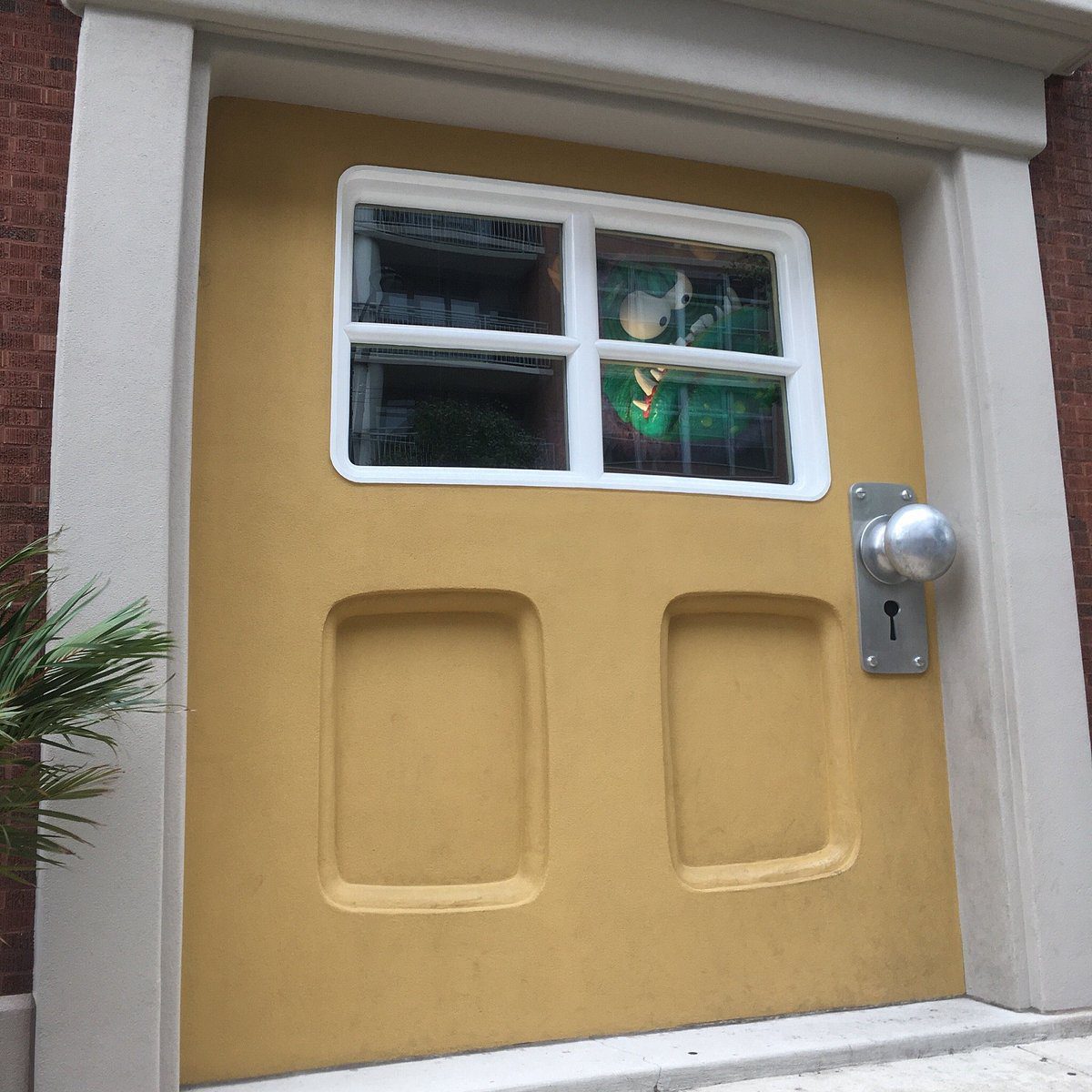 Chicago has a great history of toymakers. Many famous toys have emerged from Windy City, including Tinkertoy, Lincoln Logs, Operations, and Mystery Date. Many of these simpler toys and games have fallen in popularity in favor of virtual fun, but since 1988 BMT has been devoted to playfulness in Chicago.
Behind the big yellow door makes it even more fun. BMT offices are as playful as the toys they make. The kitchen is shaped like a  caboose, with giant giraffes monitoring production and giant elevated trains meandering throughout the building. WeWork has nothing to oppose this office!
BMT is usually not open to the public, but it can open huge doors for open house events. Keep an eye out for these great ways to explore the best toy design shops in the country.
The building's comically large door is also a popular Instagram location. Chicagoans enjoy pretending to dangle from the large doorknob or to duck in fear from the green monster peering out the window. Take a moment to be grateful for the childhood fun you had with BMT toys the next time you scroll past that comically large door or pass by it on your commute.
Take a selfie with the big door. We love seeing your silly photos of you attempting to turn the massive doorknob.